Sri Lankan rupee steady; importer demand offsets exporter dollar sales
Posted by Editor on August 20, 2016 - 8:56 am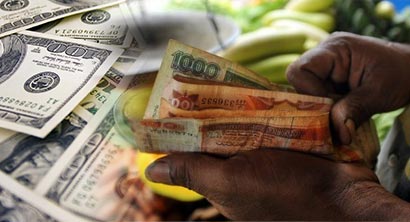 The Sri Lankan rupee was steady for a fifth straight session on Friday as dollar sales by exporters and banks were offset by demand for the U.S. currency from importers, dealers said.
The spot rupee was at 145.50/55 per dollar at 0632 GMT, unchanged from Thursday's close.
"The demand is offset by (dollar) sales by foreign banks to buy bonds and some stock-related inflow," a currency dealer said, asking not to be named.
The spot rupee is usually managed by the central bank, and market participants use the forward market levels for guidance on the currency.
Since a $1.5 billion inflow from a dual-tenure sovereign bond issue, the central bank has largely not intervened in the currency market to defend the rupee. Central bank officials were not available for comment.
One-week rupee forwards were at 145.75/78 per dollar, unchanged from Thursday's close.
Foreign investors bought a net 66.9 billion rupees ($460.11 million) worth of government securities between April 29 and Aug. 10, central bank data showed.
Sri Lankan shares were trading firmer, with the benchmark Colombo stock index up 0.13 percent at 6,602.15 as of 0731 GMT. Turnover stood at 1.18 million rupees ($8,109.97). ($1 = 145.3000 Sri Lankan) ($1 = 145.5000 Sri Lankan rupees)
(Reuters)
Latest Headlines in Sri Lanka