Sri Lankan rupee steady on state bank's dollar sales
Posted by Editor on June 24, 2015 - 7:33 am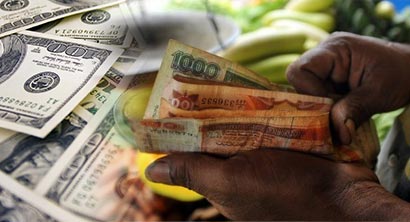 The Sri Lankan spot rupee traded steady on Tuesday, as a state bank, through which the central bank usually directs the market, sold dollars at a flat rate of 133.90, but trading was dull amid political uncertainty, dealers said.
The rupee was steady at 133.90, a day after the state bank reduced its dollar buying rate by 20 cents to allow a 0.15 percent appreciation in the local currency. The rupee hit a record low of 134.20 on Thursday.
"There was not much of dollar demand from importers as they expect the rupee to temporarily gain after the sale of development bonds on Thursday," a currency dealer said on condition of anonymity.
Dealers said the downward pressure has eased for now following the announcement about $100 million worth of Sri Lanka Development Bond (SLDB) last week.
They said the central bank may want to discourage people from holding on to dollars and reduce the cost of imported commodities.
But they still see downward pressure on the rupee due to exits by foreign investors from government securities on speculation of an early rate hike by the U.S. Federal Reserve and local political uncertainty ahead of elections.
President Maithripala Sirisena's government has said it would dissolve parliament once some crucial reforms, including an electoral bill, are passed, but is yet to fix a date for the election.
In the stock market, the benchmark index was up 0.36 percent at 7,065.23 by 0626 GMT. Turnover stood at 406 million rupees ($3 million). ($1 = 133.9000 Sri Lankan rupees)
(Reuters)
Latest Headlines in Sri Lanka