Sri Lankan Tamils asked not to brush issues of social justice under the carpet
Posted by Editor on April 28, 2016 - 7:01 am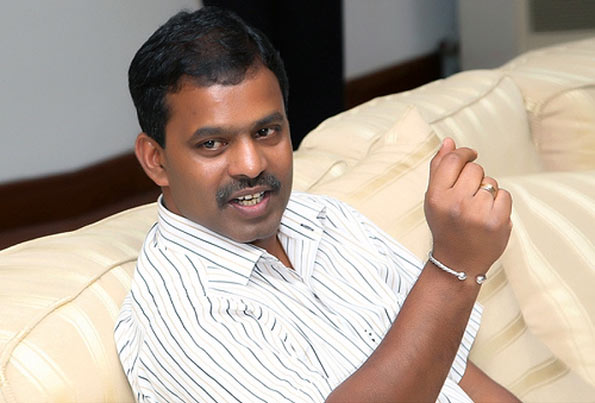 Former Sri Lankan parliamentarian Murugesu Chandrakumar, who recently quit the Eelam Peoples' Democratic Party (EPDP), has said that social injustice is rampant among Lankan Tamils, and that it is time they stopped brushing this grave issue under the carpet on the specious plea that bringing it out will jeopardize "Tamil unity".
Chandrakumar, who was among the founders of the EPDP, told Express on Wednesday, that "social injustice" is evident in the discrimination against the non-Velalla depressed castes in almost all fields including education, employment, agricultural extension and other avenues of economic mobility. Among the communities discriminated against in the Tamil-majority Northern Province are  former plantation laborers of Indian origin.
According to Chandrakumar, the depressed castes comprise 65 percent of the Northern Province's population of 1.5 million and the "plantation Tamils" are almost 45 percent of the population of Kilinochchi district.
The plantation Tamils were given shelter and land in the Northern Province after the 1977 and 1983 anti-Tamil riots rocked the plantation areas of the Sinhalese-majority Central Province, but they were treated as servants by the local upper caste Tamils in the areas they took refuge in.
"This would be apparent if one visits Kilinochchi district. While the Eastern side of the A9 Highway is green, the Western side is parched. While the Iranamadu irrigation tank serves villages East of A9, Western villages have no irrigation facilities. And it is on the Western side of A9 that there are settlements of plantation Tamils. There was only one school on the Western side till the end of the war in 2009. After the war, the EPDP put up three schools," Chandrakumar said.
There is political marginalization too. According to Chandrakumar, in the Northern Provincial Council, there is only member from the depressed castes. And in the Lankan parliament, not a single Tamil member is from a depressed caste.
There was caste discrimination in Tamil society even when the LTTE was ruling the roost, but its chief, Velupillai Prabhakaran, did not allow it to be done brazenly, Chandrakumar recalled.
In fact, the LTTE recruited lower caste men and women and gave them responsible positions. But the moment the LTTE was eliminated, caste discrimination raised its ugly head again, Chandrakumar said.
Having joined the Leftist Eelam Peoples' Revolutionary Liberation Front (EPRLF) in 1982, Chandrakumar feels that the Tamils' liberation ideology should go beyond political justice to include social justice or "Samuthuvam". Only then, political devolution will be meaningful to the depressed castes, who constitute the majority in the Tamil community, he said.
In this context, Chandrakumar advocated constitutionally guaranteed safeguards for the backward and oppressed castes and communities in Lanka, as in India.
(Source: The New Indian Express)
Latest Headlines in Sri Lanka