Sri Lankans employed abroad will be honoured as "Overseas Heroes"
Posted by Editor on March 14, 2012 - 3:53 pm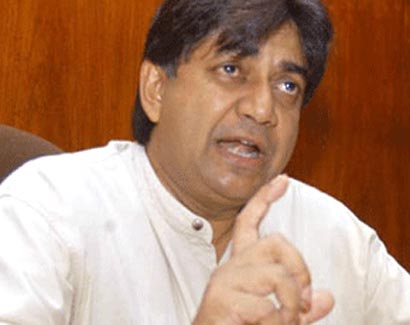 The Western countries including the European Union was unable to impose economic sanctions against Sri Lanka because of remittances being sent by the Overseas Heroes (Rata Wiruwos).
This was stated by the Minister of Foreign Employment Development and Welfare Dilan Perera addressing a media conference held at the Information Department this morning.  The media Conference was held to enlighten the media personnel about the future programmes of the Ministry and its affiliated institutions.
The Minister said that a large percentage of foreign exchange being received by Sri Lanka is provided by the Overseas Heroes.  In the year 2009 it amounted to Rs. 813.91 Million which comprised 47.03% of the total foreign exchange received by the country. He said that in the year 2011 Sri Lanka earned Rs. 937.73 as foreign exchange and of this amount 49.63% amounting to Rs. 465.37 Million was provided by the Overseas Heroes.
The Minister said that Sri Lanka is in an economically stable position today because of the strength being provided by the Overseas Heroes employed in the Middle East countries, Korea, Singapore, Malaysia, Italy and many other countries. He said that steps have been taken to further strengthen and develop this sector.
He said the government was able to sign an MOU with the Italian government last year and because of this Italy has become the latest employment avenue for Sri Lanka.  Already two officers from the Italian government has arrived in Sri Lanka and working in the Italian Embassy in Colombo to formulate mechanisms for recruitment of Sri Lankans for employment in that country.
The Minister emphasized that no one should make any payment for obtaining foreign employment as the government has made the necessary mechanisms to send people for foreign employment under the government guarantee. He said that 9998 persons passed the Korean Language examination last year and their names are in the relevant Website at present and persons for future employment in Korea will be selected by the Korean companies from this list.  He said that the Korean government has also expressed willingness to recruit Sri Lankans for employment in the fisheries sector outside this normal process.
Minister Pererea also said that arrangements have been made to hold a 3 day workshop in the Lebanese capital Beirut from May 13 – 15 with the participation of 17 Ambassadors in order to discuss about the problems being faced by overseas employed Sri Lankans and to plan out the future roadmap for foreign employment in the relevant countries.    He said that the Ministry and the relevant institutions are now focusing attention on sending more and more skilled personnel and professionals and to arm them with necessary technical qualifications.  (niz)
Source: Government News Portal
Latest Headlines in Sri Lanka