India doesn't support any country specific Resolution at UNHRC- Indian Minister
Posted by Editor on March 14, 2012 - 3:50 pm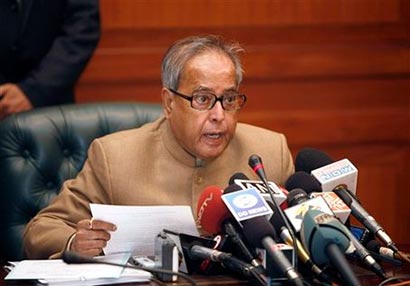 India has never supported country-specific resolutions at the United Nations Human Rights Commission Indian Parliament was told by its External Affairs Minister on Tuesday.
When the matter with regard to US sponsored resolution against Sri Lanka  was  raised in the Lok Sabha, the Indian government made it clear that it would not be able to accommodate the demands.
"India does not support any country-specific resolution at UNHRC," Pranab Mukherjee said.
Even as Tamil Nadu arch-rivals DMK and AIADMK joined hands to disrupt Parliament on Tuesday, demanding that New Delhi vote in support of the resolution against Sri Lanka at the United Nations Human Rights Council (UNHRC), Prime Minister Manmohan Singh wrote to the leaders of the two parties clearly indicating that such a course was unlikely.
Instead, the government would continue to "engage" the Sri Lankan government to ensure that allegations of rights abuses against Tamils are investigated and normalcy restored in its Tamil-populated areas, the PM said.
"With regard to the resolution in the UNHRC, we are engaged with all parties in an effort to achieve an outcome that is forward-looking and that ensures that rather than deepening confrontation and mistrust between the concerned parties, a way forward is found," Singh said. He also claimed that the "modicum of normalcy" that was returning in Tamil majority areas in Sri Lanka was the result of India's engagement with Colombo.
Source: Government News Portal
Latest Headlines in Sri Lanka