Sri Lanka's national identity card issuance fees revised
Posted by Editor on October 26, 2023 - 9:23 am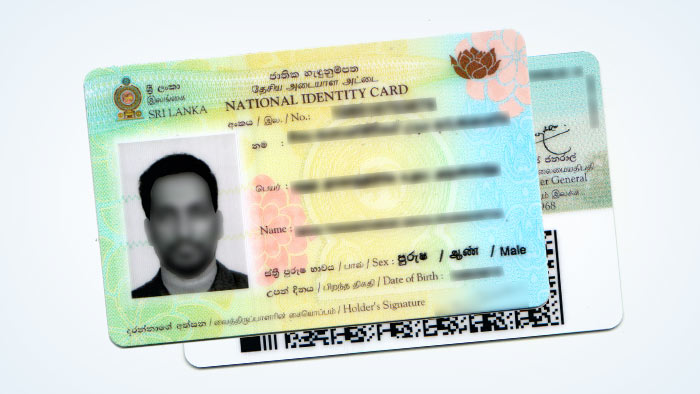 The Sri Lanka government issued a gazette notice on Wednesday (October 25) announcing a new fee structure for issuing national identity cards (NIC) and providing related services.
Accordingly, the fee for issuing a certified copy of a national identity card is Rs.1,000.
Online submissions now incur a charge of Rs. 25, while physical or online requests, subject to approval by the Commissioner-General, come at a cost of Rs. 500.
In addition, the fee for registration of photo studios has been increased from Rs. 10,000 to Rs. 15,000 and the annual renewal fee has been increased from Rs. 2,000 to Rs. 3,000.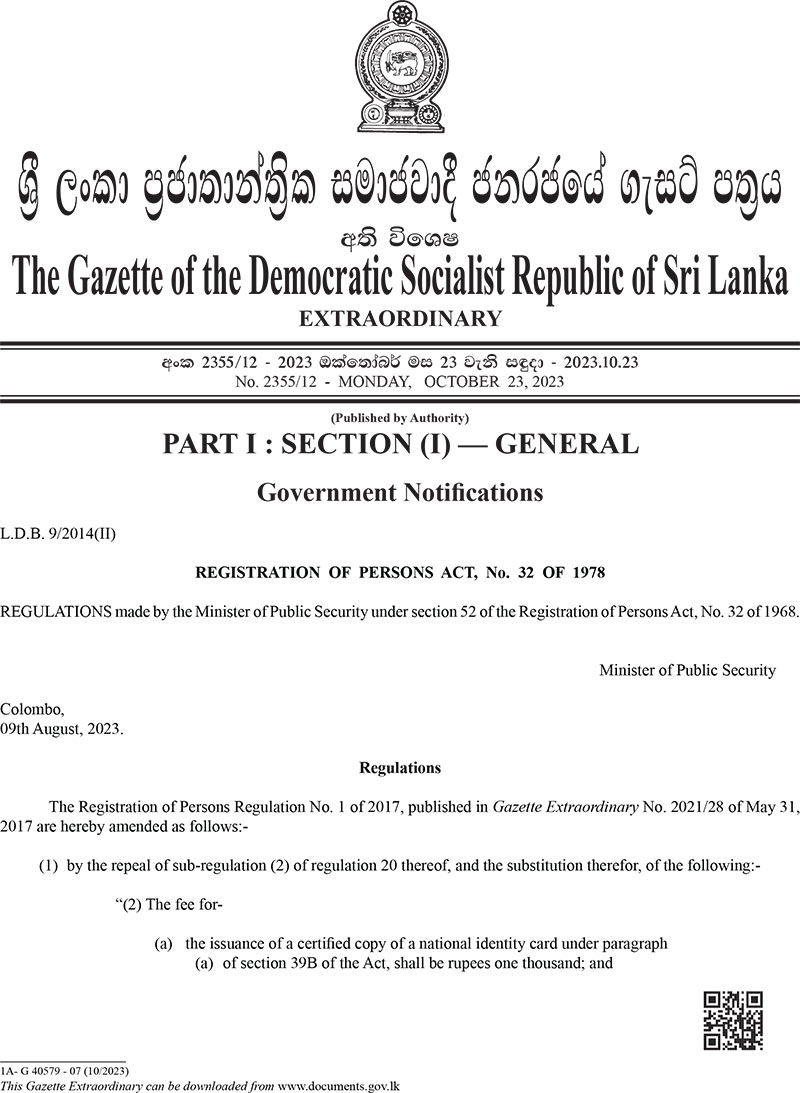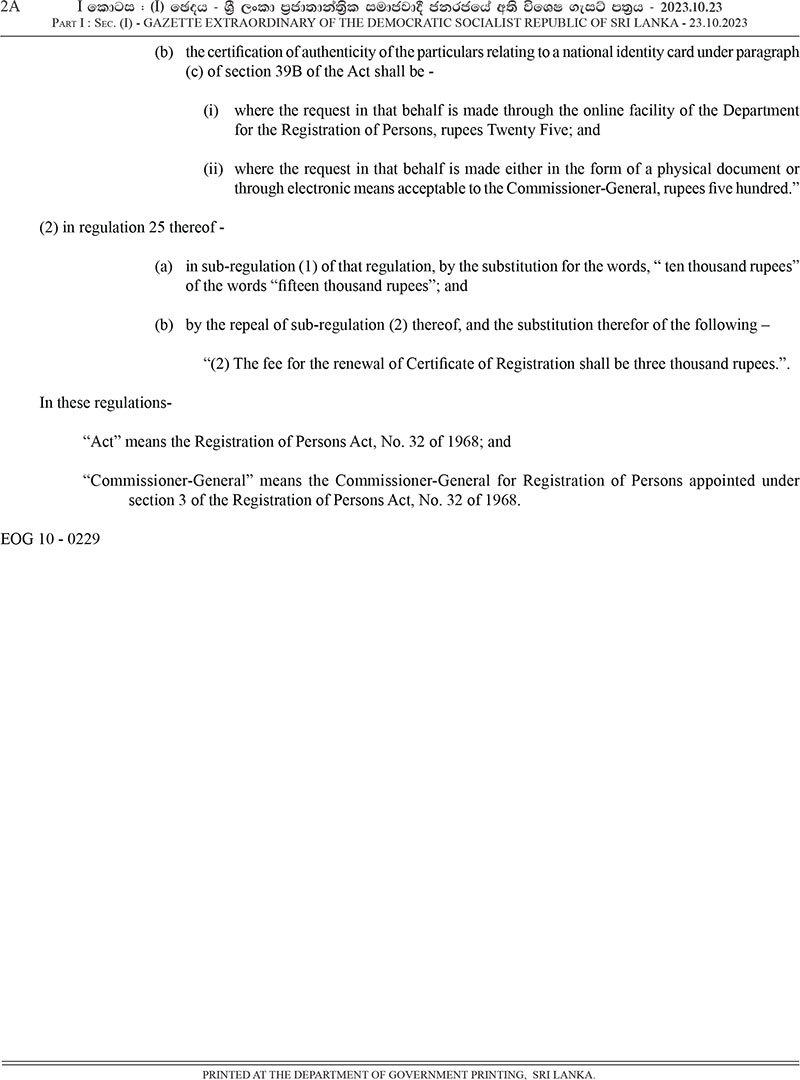 Latest Headlines in Sri Lanka