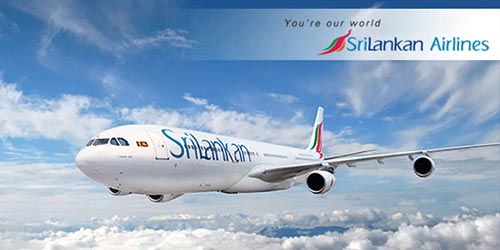 A SriLankan Airlines flight made to return to Changi Airport for "security reasons" two weeks ago did so because a checked-in box had caught fire, injuring a baggage handler, said the Singaporean police in a statement on Thursday (April 28).
The box contained a culinary butane torch belonging to five Sri Lankan men who had been in Singapore for a cooking competition. Such torches are classified as dangerous goods under aviation laws.
Police received a call informing them of the incident involving flight UL309 at around 7pm on April 14, about an hour before take-off.
A 22-year-old baggage handler suffered minor injuries and received outpatient treatment.
"For safety and security reasons, (the flight) was thus advised to return to Changi International Airport for further checks. (It) subsequently resumed its outbound journey to Sri Lanka later that night," said the police.
Flight UL309 eventually arrived in Sri Lankan capital Colombo past midnight on April 15 after being delayed for three hours.
The five passengers, along with all their baggage, were offloaded from the flight. Following investigations, three of them were given a stern warning. No further action was taken against the remaining two passengers.
Airport police had requested that all check-in baggage was to be screened once more after the flight returned to Singapore and interviewed a few passengers, said the airline in a statement on its website on April 15.
In its statement on Thursday, the police and the Civil Aviation Authority of Singapore (CAAS) said it hoped to remind travellers that articles or substances capable of posing "significant risk to health, safety or property when transported by air" are classified as dangerous goods.
Such items, such as fireworks, flares and camping gas, are not allowed to be carried by passengers either in the aircraft cabin or their baggage. Travellers can refer to the CAAS website for more details.
(Source: Straits Times)