SriLankan owes BoC Rs. 29 billion
Posted by Editor on August 28, 2018 - 5:55 am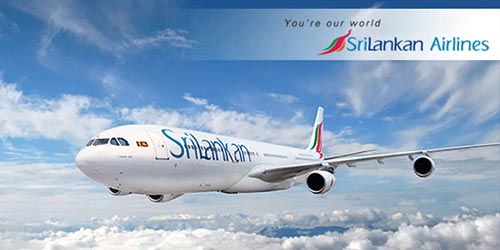 The ailing SriLankan Airlines has paid the Bank of Ceylon (BoC) over Rs 4.25 billion and around USD 5.8 million, till 31 January 2018, for the outstanding loans since December 2014, it was revealed at the Presidential Commission of Inquiry (PCoI) on irregularities at SriLankan Airlines, SriLankan Catering and Mihin Lanka yesterday.
Appearing before the PCoI, Upul Kumara Dias, Manager Offshore Branch of the Bank of Ceylon (BoC) said that SriLankan Airlines had paid those sums as interest on three rupee loans to the tune of Rs. 12.9 billion and three dollar loans amounting to USD 100 million.
Dias also agreed those were large sums, but the loans had not been paid back and the airline was only paying interest to the bank. "If we had these funds we could have given them as loans under new terms and conditions. When institutions don't pay back the loans they have taken, we can't issue new loans. That's why we have been trying to get the airline and the Treasury, which has issued treasury comfort letters as securities, to pay back the loan in cash without going for a restructuring of the loan."
He said that the BoC and the People's Bank had been requested by the government to prop up the ailing airline until the government finalised a Public-Private Partnership (PPP). Since both SriLankan and BoC were government owned institutions, they had also asked the government to provide them with the report, drafted by the PPP committee to decide what they should do in the future. There had been no response, he added.
(Source: The Island – By Rathindra Kuruwita)
Latest Headlines in Sri Lanka