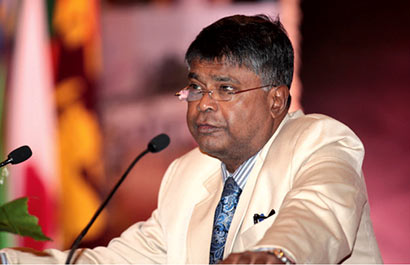 Former State Minister for Higher Education, Professor Rajiva Wijesinha crossed over to the Opposition in the Parliament a short while ago showing concerns over the 19th Amendment to the Constitution and displeasure over the removal of some of the University Grant Commission members.
Former State Minister of higher Education Wijesinha resigned from his ministerial portfolio, last month.
Prior to this the former state minister making a private statement noted that he will no longer represent the executive.
During the private statement the professor stated that he had not taken any payments for his services as an acting minister. He also elaborated issues that cropped up during his tenure as a state minister of higher education.
Earlier, Wijesinghe asserted that it is "completely wrong" to bow down to pressure from groups and remove the UGC Chairperson, without even probing the allegations against her.