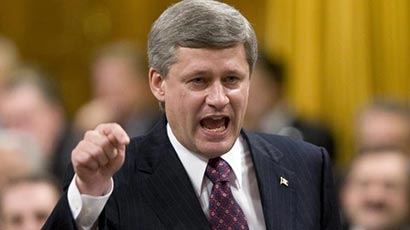 By Walter Jayawardhana
Prime Minister Stephen Harper reiterated  January 18 he will be boycotting the Commonwealth heads of meeting to be held in Sri Lanka, the OMNI TV reported.
Prime Minister Stephen Harper is set to boycott the 2013 Commonwealth summit in Sri Lanka if the island state's government does not improve human rights, according to a statement he made last week.
"I intend to make clear to my fellow leaders at the Commonwealth that if we do not see progress in Sri Lanka in terms of human rights and some of the issues that you raised, I will not as prime minister be attending that Commonwealth summit," said Mr. Harper.
The Canadian Tamil Congress leaders welcomed the Prime Ministers statement.