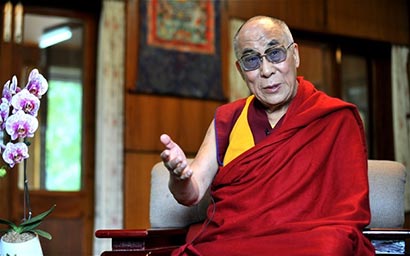 The Dalai Lama has implored Buddhist monks in Myanmar and Sri Lanka to put an end to a series of recent attacks on Muslims in their countries. He said Buddhists, including monks, were responsible for recent violence against Muslims in Myanmar and Sri Lanka.
The Tibetan Buddhist spiritual leader spoke Tuesday night about religious violence when asked questions following a speech he delivered to 15,000 people at the University of Maryland. He condemned all killing being carried out in the name of religion and then turned to his own religion.
Myanmar has been wracked by sectarian violence that has displaced tens of thousands over the past year, while Sri Lankan Buddhist groups have recently attacked Muslim businesses, AP reports.