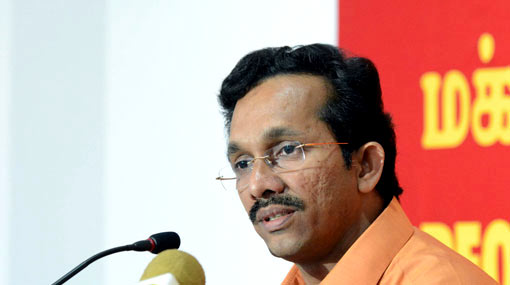 JVP MP and Chairman of Committee on Public Enterprises (COPE) Sunil Handunnetti has called on Plantations Minister Naveen Dissanayake to name the 53 factories responsible for mixing glucose and sugar with tea leaves.
In a letter addressed to Minister Dissanayake, MP Handunnetti has said: The Minister stated in national media on March 15 that 53 tea factories had been detected mixing sugar and glucose in their products. According to the news item, the detection had been made by the officials of the Sri Lanka Tea Board coming under the purview of the Minister. Then Chairman of the Tea Board, Rohan Pethiyagoda is on record telling media that they conducted raids on 80 tea factories in Ratnapura,Galle and Matara Districts, and the mixing of sugar and glucose with tea during the grinding of tea leaves had been detected in 53 factories.
"We appreciate your efforts to find those who tarnish the Ceylon tea name by various means of profiteering but have to remind you that when you abstain naming the culprits it would be unfair by the genuine tea factory owners and staff members working in the industry. You either have to name the 53 culprits or to certify that the other 27 factory owners adhered to the guidelines and standards in producing tea. We hope you would do one of them without further delay to avoid the unfairness meted out to genuine tea producers," MP Handunnetti says in his letter dated March 23.
(Source: The Island)