Sweeping changes in education system
Posted by Editor on September 3, 2011 - 8:44 pm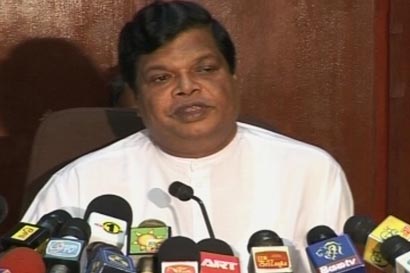 The National education system in the country will undergo a complete overhaul for the first time since independence when the new Education Bill is passed in parliament by December and implemented from next year, Education Minister Bandula Gunawardana said yesterday. "This is the first time the education system is being reviewed with far reaching reforms based on the proposals submitted by the Parliamentary Special Select Committee on Education Reforms (PSSCER) and covering all aspects of national education," he said.
The minister said the school curriculum, examinations, teachers hand book, examination assessments, grading of schools, teacher recruitment, transfers and promotions, teacher training, pirivena education, private and international schools, and among others the entrance to grade one, five, and twelve.
He said the PSSCR would wind up its public sittings on September 14 having met on 24 occasions from January this year. It had obtained the views and suggestions of religious leaders, all political parties represented in parliament including the United National Party (UNP), the Janatha Vimukthi Peramuna (JVP) Tamil and Muslim political parties, trade unions, teachers and principals' organizations, professionals, university professors and professionals of other sectors, NGOs and representatives of private and international schools.
The minister said the Committee recorded evidence from some 1,000 people who represented a cross section of the society.
The committee reviewed the transformation which the national education system underwent since independence and amendments and reforms introduced by various governments.
"I don't think there will be any hiccups to get the new Education Act through parliament as all political parties have agreed on the reforms. I firmly believe that the new Education Act will resolve nearly all the woes in the education sector," the minister said.
Courtesy: DM Online
Latest Headlines in Sri Lanka