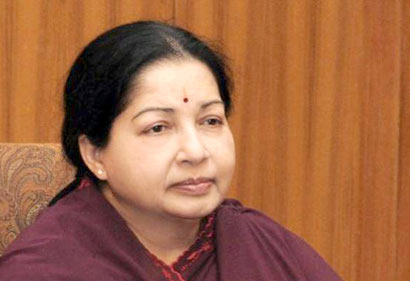 After months of prodding by Chief Minister J Jayalalithaa to set up a talks table between Tamil Nadu and Sri Lankan fishermen, the Centre has finally stirred into action and the proposed meeting might take place by this month-end.
Sources told Express that consultations are on between the Ministry of External Affairs and the Tamil Nadu government to decide on the dates for the meeting between the fishermen associations on both sides. They indicated that the meeting will certainly "take place before the end of this month".
The meeting comes in the backdrop of fishermen cooling their heels in various jails in Sri Lanka and India.
Jayalalithaa had first written to Prime Minister Manmohan Singh on September 22 offering to be a facilitator in a meeting of the fishermen associations.
Last month, on the sidelines of the Commonwealth Heads of Government Meeting, Foreign Secretary Sujatha Singh had said the MEA was "waiting to hear from Tamil Nadu" on the issue, with the meeting being crucial to find a solution to the vexed livelihood issue.
Currently, there are 88 Indian fishermen in Sri Lankan custody.
Interestingly, for the first time in recent years, this is also mirrored in India, with 120 Lankan fishermen in the custody of India. (ENS)