Tamil Nadu CM concerned over Sri Lanka's new fishing bill
Posted by Editor on July 8, 2017 - 11:28 am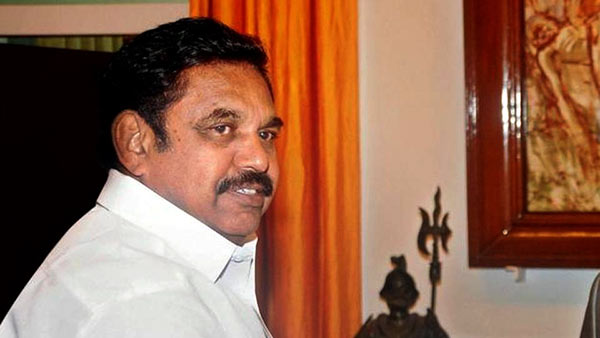 Tamil Nadu Chief Minister Edappadi K Palaniswami has expressed concern over a Sri Lankan fisheries bill that could prevent Indian fishermen from exercising their traditional fishing rights in the Palk Bay.
The new bill seeks to confiscate fishing boats, two-year imprisonment for Indian fishermen and fine up to Rs 20,000 for fishermen entering its territorial waters.
In a letter to Prime Minister Narendra Modi on Friday, Palaniswami urged the Centre to lodge its "strong protest" with Colombo against the legislation and to ensure that necessary provisions are made in the new legislation to exempt the traditional waters of Palk Bay from its purview.
Sri Lanka, on Thursday, imposed the ban on bottom trawling, a destructive method of fishing, in its territorial waters and those violating the ban would be fined Rs 20,000 and two-year imprisonment. The new legislation would directly affect Tamil Nadu fishermen, some of whom engaged in bottom-trawling and also those who drift into Sri Lankan waters.
Pointing out that Palk Bay is the historic and traditional fishing areas of Indian fishermen from Tamil Nadu, he said that the new legislation would stop the fishermen from exercising their centuries-old traditional fishing rights and will deny their fundamental rights conferred by the Constitution of India.
"The move by Sri Lankan Government to introduce the bill at this crucial juncture of transition towards a permanent solution is nothing but a harsh step to undermine the diplomatic efforts undertaken by the Government of India to sort out the sensitive issue," Palaniswami said.
"A livelihood issue of this nature is better resolved through promotional and developmental measures to introduce alternative modes and technologies, and not through such abrupt bans and punitive measures."
(Source: DNA)
Latest Headlines in Sri Lanka