UNP head office attacked by dissidents
Posted by Editor on December 19, 2011 - 4:52 pm
Scuffles have broken out at the headquarters of Sri Lanka's main opposition after the party voted to retain the leadership of Ranil Wickremasinghe.
United National Party (UNP) MP, Dr Jayalath Jayawardene told BBC Sandeshaya over the telephone that serious damage was done by the protesters to the UNP head office, Sirikotha.
Several vehicles including the general secretary's car was damaged by a group who carried placards against Ranil Wickremasinghe.
Tissa Attanayake, MP, later told journalists that the police failed to provide adaquate security despite a written request but the police denied it.
'Karu, Sajith, Dayasiri'
Mr. Wickramasinghe has been re-instated as the leader defeating the challenged posed by the former deputy leader, Karu Jayasuriya, MP.
The placards held by those who attacked bore the slogan, "our hope is Karu, Sajith, Dayasiri," said Dr Jayawardene, the assistant general secretary of the UNP.
On Monday's election, Sajith Premadasa, MP, was elected as the deputy leader while provincial councillor Daya Gamage was elected as the national organiser defeating Dayasiri Jayasekara, MP, who supports Mr Premadasa.
Dr Jayawardene said police who arrived at Sirikotha after the attack have been trying to disperse the crowds with the help of those who challenged the Wickremasinghe leadership.
BBC / Pix by Getty Images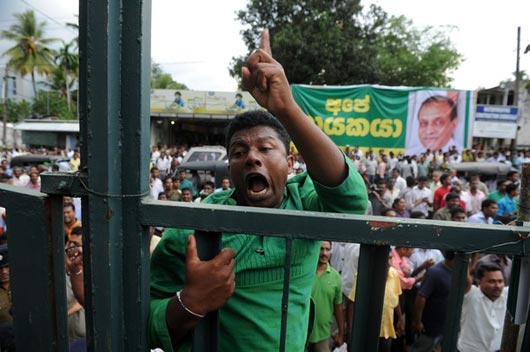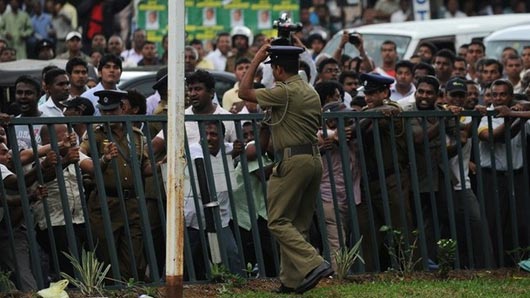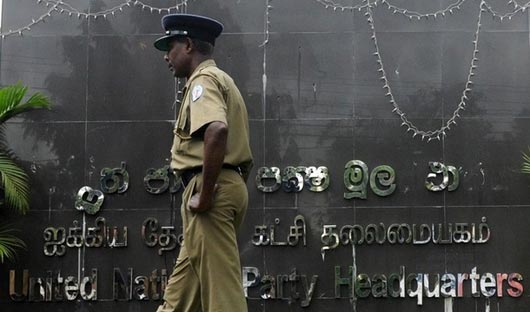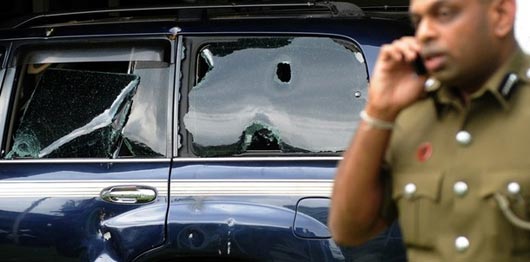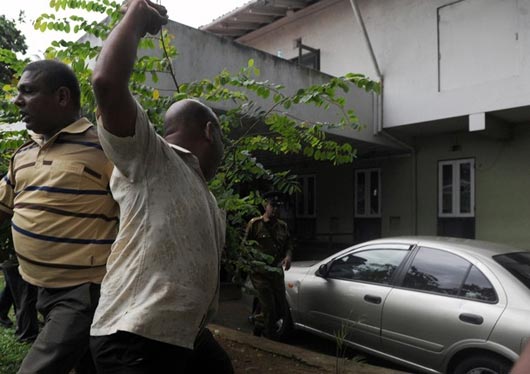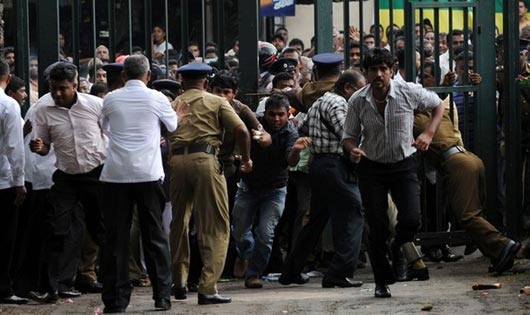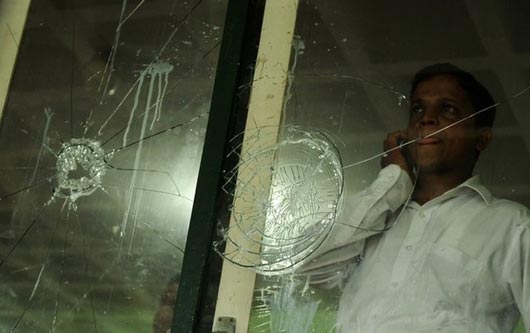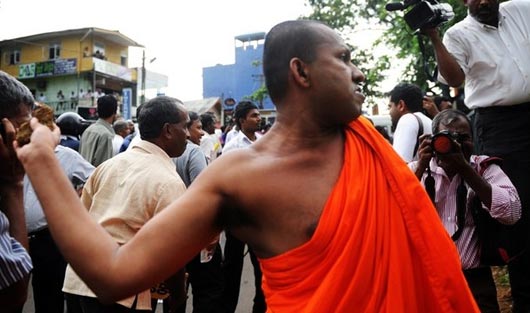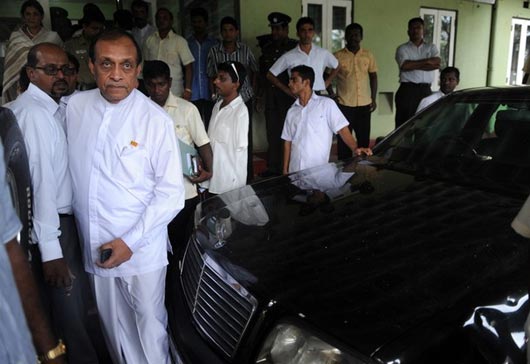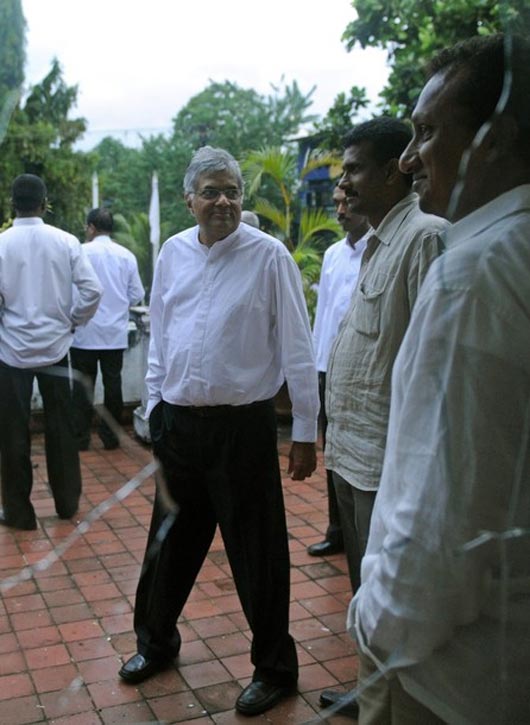 Latest Headlines in Sri Lanka