Thai Pongal, a day of renewal of strong links of unity – President
Posted by Editor on January 14, 2013 - 8:50 am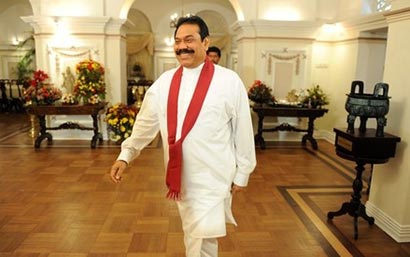 The Hindus of Sri Lanka, together with their fellow believers in South Asia, celebrate the important Thanksgiving and Harvest Festival of Thai Pongal today, President Mahinda Rajapaksa said.
The message: " Taking its name from the first day of the month of Thai, this festival is traditionally dedicated to the offering of thanks to the Sun God – Surya, for all the blessings received for a successful harvest.
"The Thai Pongal festival which brings new life to the Hindu community is a unique festival for them. The Thai Pongal festival which is marked by peace and harmony has become a very important festival particularly in the wake of permanent peace and harmony restored in Sri Lanka.
"The war has been permanently brought to an end and the environment to live in peace and harmony, not only in the North and East but also in the entire country has been created.
"President Mahinda Rajapaksa who made permanent peace possible in the country, has taken a number of progressive steps to develop the North and East. This has made the lives of the people living in those areas more comfortable.
The prosperity created within the community has made their lives rich and fruitful. My fervent hope is that Thai Pongal brings peace and prosperity to Sri Lankan Tamils as well as the entire population in the world."
Latest Headlines in Sri Lanka