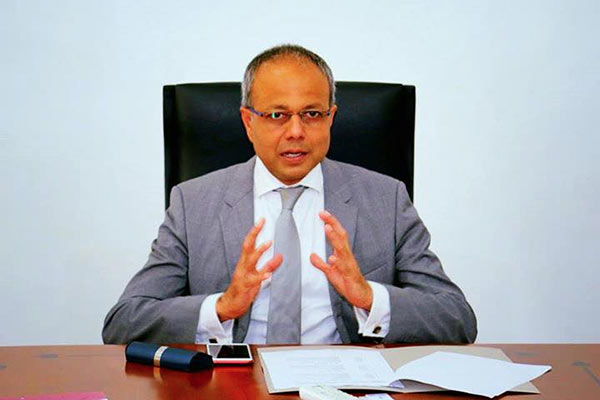 According to a new system to monitor traffic offences, CCTV cameras in strategic places in Colombo would take pictures of offenders, and the picture along with the fine would be mailed to their homes, Law and Order and Southern Development Minister Sagala Ratnayaka said yesterday.
He said this new system of monitoring traffic offenses would be introduced in the near future.
"We will start a pilot programme on this next month," the minister said addressing a workshop for Poilce motor traffic officers.
The workshop was jointly organised by the Sri Lanka Police and the International Committee of the Red Cross (ICRC) on first aid provided to victims of major accidents.
"When the fine goes to the home, people can then accuse or argue with that. People can also use the fine sheet to contest their case in court or pay it," he said.
"In future drivers' licenses are also to be digitised and all offenses are to be recorded in that," he added.
"We will provide police officers with equipment to read these licenses and get information on the driver. Hence we will not need to deploy this many officers on motor traffic duty, they can be assigned to safeguard the people in other ways", said the Minister.
He also promised through a Cabinet Paper to introduce a rewards system to recognise traffic police officers working in difficult situations.
"We will give the officer a portion of the fines he collects. We are doing this because we know the difficulties you undergo and we want to reward that," he added.
The Minister said that during the last three years the crime rate in the country had declined by 35 per cent and the crime clearance rate has increased by 20 per cent.
He said the crime rate in 2017 has shown a decline by 35 per cent in comparison to 2014. The crime clearance rate which stood at 58 per cent in 2014 has increased to 78 per cent in 2017.
Minister Ratnayaka said that better use of modern technology has helped the Police to increase the crime clearance rate significantly during the last three years.
He said the government will continue to equip the Police with the latest technology in crime resolving to keep the upward trend.
The Minister further said that all police stations have been instructed to work harder to increase the crime resolving rate and have been given necessary powers and facilities to conduct investigations and take action to curb crime and violence.
He also noted that the government will come up with an awards and incentive scheme to encourage police officers who engage in successful crime busting.
(Source: Daily News – By Chameera Elladeniya)