TUs temporarily suspend strike
Posted by Editor on December 15, 2015 - 6:08 am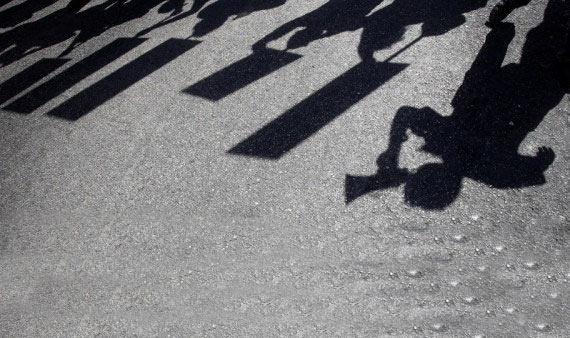 The State, private sector and Semi-Government Trade Unions Collective yesterday temporarily suspended strike action they were to embark on today.
Yesterday's talks between the trade unions and Prime Minister Ranil Wickremesinghe broke down with no agreement made on TU demands. Wickremesinghe also made a special statement in Parliament relating to demands made by the TUs urging him to reconsider pension and other proposals in Budget 2016. Saman Ratnapriya, convener of the State, Private and Semi-Government Trade Unions Collective and Trade Union Movement Collective for Social Justice said "We have been able to win a large number of victories for the trade unions and the working class. The demands that have been met by the government will be announced by the Collective soon. "
Besides the strike over budgetary issues schedule to have been begun today, the State, Private and Semi-Government Trade Unions Collective had also decided to conduct a two-day strike if the government failed to provide satisfactory solutions to trade union demands.
Ratnapriya said they wanted the budgetary proposal scrapping the pension scheme withdrawn and the Rs 10,000 allowances presently being given to the State sector to be added on to their basic salaries.
We asked the government to also give us a definite date by which the Rs 2,500 salary increase for the private sector would be given, he added.
We also wanted to know about the fate of the Employees' Provident Fund and Employees' Trust Fund matter along with the manpower issue, he said adding the government had said nothing conclusive about its plans to weaken the State banks by removing money spinning leasing and pawning services and facilities from these banks and passing them on to private pawn broking shops.
In the past the government merely said evasively that it would discuss the matter if we had alternate proposals, Ratnapriya said.
"On the evening of 12 December we had a discussion with Prime Minister Ranil Wickremesinghe, Minister of Finance Ravi Karunanayake, officials from the Ministry of Finance and Ministers, Akila Viraj Kariyawasam, Dr. Harsha de Silva and Ranjith Madduma Bandara. The Ministry of Finance was of the view that they could do nothing more about these demands. From 12 midnight yesterday the strike was to be launched beginning with the SLCTB and Railways Department and health, postal, banking services, technicians and printers," he said.
(Source: Ceylon Today – BY Ruwan Laknath Jayakody)
Latest Headlines in Sri Lanka