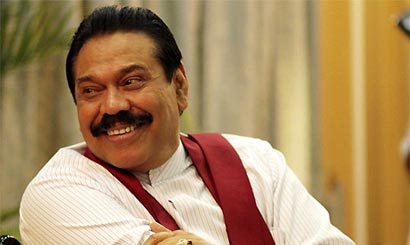 A U.S. court has dismissed a lawsuit filed against the Sri Lankan President Mahinda Rajapaksa, noting he is immune from lawsuits as a sitting head of state.
Dismissing the case on Wednesday, the U.S. District Judge, Colleen Kollar-Kotelly, said that Mr. Rajapaksa has immunity as head of state.
The U.S. State Department had entered a motion asking the case be dismissed because of the immunity precedent.
Mr. Rajapaksa was sued by families of alleged torture victims under the Torture Victim Protection Act passed by Congress in 1992.
"This court is not in a position to second-guess the executive's determination that in this case, the nation's foreign policy interests will be best served by granting defendant Rajapaksa head of state immunity while he is in office," Judge Kollar-Kotelly wrote.
"Two centuries of case law and basic Constitutional and statutory principles prevent this Court from allowing plaintiffs' complaint to move forward at this time," the judge said.
Courtesy: The Hindu