Undeclared monies in foreign banks can be brought home
Posted by Editor on December 18, 2016 - 8:41 am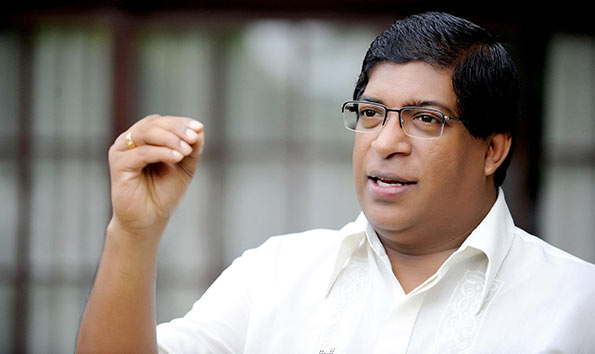 The Government will allow Sri Lankans holding undeclared funds in foreign banks to transfer them to Colombo, Finance Minister Ravi Karunanayake said yesterday. "This should not be misconstrued as a blanket amnesty. We will allow those who have earned the funds through 'legitimate' means," he told the Sunday Times.
He said even those who held foreign accounts in Swiss banks and in offshore companies named in the Panama Papers, will be eligible.
On May 17 last year, the Sunday Times exclusively revealed the names of Sri Lankans holding Swiss Bank accounts. Today, the Sunday Times has been given exclusive access by the International Consortium of Investigative Journalists in the United States and Suddeutsche Zeitung in Germany to bare names of Sri Lankan companies and individuals in the Panama papers. See Political Commentary on Pages 14 and 15.
Minister Karunanayake said the Government was studying the practices adopted in Indonesia and Malaysia, among other countries, with regard to funds their nationals hold in foreign banks. These new measures will come into effect when the liberalised exchange control laws take effect early next year, he said.
In Indonesia, early this year, its Finance Minister invited those who have placed their monies abroad to report such activity to the Government and pay tax. This was a prelude to a tax amnesty. In Malaysia, the island of Lebuan, a federal territory, charges international companies registered there only three per cent on any income. The move is an incentive for their nationals overseas to invest their monies in banks in Lebuan, a safe haven.
One of the reasons preventing a "full tax amnesty" on those holding monies abroad is the ongoing investigations into assets held overseas by former Government leaders and their relatives. Though a Presidential Task Force for Assets Recovery was set up, it has so far not been successful in identifying any foreign account.
(Source: The Sunday Times)
Latest Headlines in Sri Lanka