UNP reformists want secret ballot for leader's post
Posted by Editor on December 6, 2011 - 11:00 am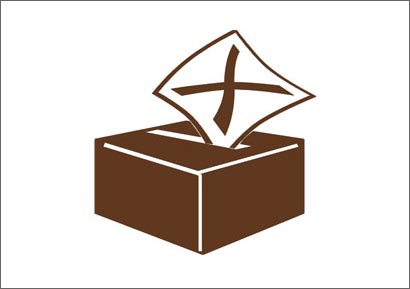 The United National Party (UNP) reformists led by the party's co-deputy leaders Karu Jayasuriya and Sajith Premadasa are pushing for a secret ballot at the two working committee meetings to select a new party leader.
Party sources said that amid the fresh tussle for a leadership change, the UNP would hold a special working committee meeting tomorrow to take some important decisions such as a secret ballot for leadership posts.
Earlier UNP leader Ranil Wickremesinghe expressed confidence in going for a vote at the working committee while deputy leader Karu Jayasuriya said yesterday he would contest for the post of party leader at a secret ballot.
When asked for a comment Moneragala district parliamentarian Ranjith Madduma Bandara a Jayasuriya loyalist said the question of a secret ballot would not be taken up at tomorrow's meeting.
"I believe there will be two separate working committee meetings later to finalise the process. At one meeting, the motion will be moved calling for a secret ballot. The other meeting will be summoned to conduct this secret ballot. Tomorrow's meeting will not focus on these matters," he said.
UNP parliamentarian Ravi Karunanayake who is a confidant of Mr. Wickremesinghe said the working committee would meet tomorrow but it would not discuss this matter.
Meanwhile deputy leader Karu Jayasuriya announced his candidature for the post of party leader.
In a hard hitting statement, Mr. Jayasuriya accused a few among the present leadership who were holding the vast majority of supporters and the nation to ransom.  He said these persons were working for their personal benefit.
"This is why the tireless campaign by me and my colleagues who seek reform to ensure democracy, transparency and the creation of a vibrant opposition has failed. We have time and again taken up these issues with Mr. Wickremesinghe but I say with great sadness and pain of mind that all our sincere efforts have failed. We have only been isolated," Mr. Jayasuriya said.
He said though the UNP preached democracy to outsiders, it was not allowed in the party.
"We preach for democracy. But there is no democracy in our party. We preach on the need for transparency in the party. But there is no transparency in the party. We preach about unity in the party. Instead, there is a devious kind of manipulation to cause disharmony and seek revenge. We complain of authoritarianism in the government but forget that it is present in greater measure in our party," he said.
Referring to his decision to join the government in 2007, he said he was only motivated by his resolve to support the government in the fight against terrorism.
"War is now over. But, peace has not arrived. Violence and corruption is on the rise. By hindsight, I have often wondered whether I had made an error of judgment. However, I must emphasise that in doing what I did, I went through the front door and came back also through the same door," he said.
While announcing his candidacy to contest for the leadership, he said he took that decision to save the party and to unite it.
Courtesy: DM Online
Latest Headlines in Sri Lanka