UNP rejects senior ministers
Posted by Editor on November 25, 2010 - 9:12 am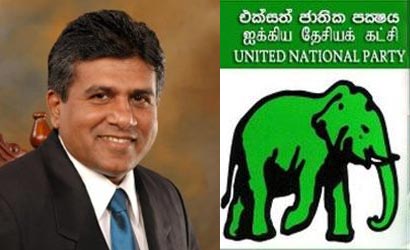 United National Party (UNP) Colombo District MP Wijeyadasa Rajapakse told Parliament yesterday the appointment of Senior Ministers contravened the Constitution because it did not permit the creation of such posts. He said as a result the opposition would not recognize the newly created posts of senior ministers.
Mr. Rajapakse said however by using his executive powers the president could make such appointments.
He said the powers to monitor public finances were fully vested with the legislature, but unfortunately these powers have now been taken over by the executive.
Referring to the parliamentary Committee on Public Enterprises (COPE) and the Public Accounts Committee (PAC), he said as done in countries with vibrant democracies, only those who did not hold ministerial portfolios should be appointed to these bodies.
Mr. Rajapakse stressed the need to appoint opposition members to head these committees and added that in Britain's House of Commons, the PAC played an important role in the preparation of the annual budget.
"In Britain, the PAC has the power to even reject some of the proposals made by the ruling party," he said.
Mr. Rajapakse said in some countries senior ministers were appointed to oversee the ministries and this was done in compliance with the country's constitutions and asked why secretaries were not appointed for the senior ministries.
Speaking on parliamentary democracy, he said a full time finance minister was a must for a country such as Sri Lanka where finances were controlled by a body elected by the people.
The finance minister must be one who is involved with parliament and is able to remain in the House during the entire budget debate, he added.
Mr. Rajapakse said there was no issue with regard to the president functioning as defence minister because according to the constitution he is the Commander in Chief of the Armed Forces but pointed out that it was a different matter when it came to the finance ministry.
He said he this government was not wholly to blame as some previous executive presidents too had kept the finance ministry under them.
Courtesy: DM Online
Latest Headlines in Sri Lanka