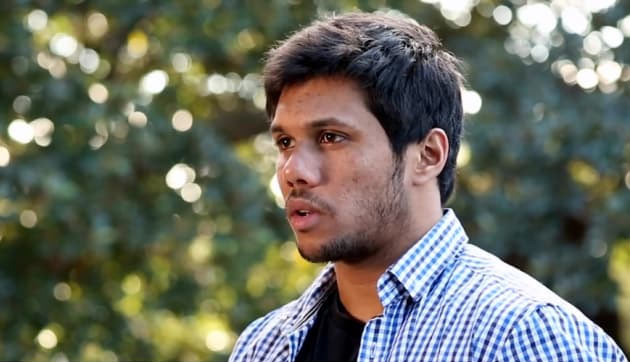 Twenty-six-year-old Kamer Nizamdeen who obtained the support of many after being wrongfully accused and arrested under the terrorism law in Australia, spoke of his ordeal and revealed that there may be a collateral reason in the way his arrest was orchestrated.
Kamer who has been cleared of all charges and granted permanent residency, says the Australian police may have been biased as he was an Asian on a student visa and would not have been able to defend himself.
"Nowhere in the world would you have had the media circus which immediately followed my wrongful arrest and a press conference by the NSW Joint Counterterrorism team under acting Superintendent Michael Sheehy. There was obviously a collateral reason for all of this," he said. "I strongly believe this happened because I am an Asian on a student visa and detective Darrine Eljarrar had the wrong impression that I did not have the resources to defend or declare my innocence."
Kamer narrated how he was charged and cast into 'AA Category' confinement which is the highest category in Australia which meant that suspects would have no access to lawyers or family. "It took six days for my lawyers to contact me. I was in the supermax prison in solitary confinement for six days which is a violation of basic human and fundamental rights."
It had taken Kamer's family a month to make contact with him. "AFP and the NSW Police and authorities are responsible for the unpardonable conduct and irreparable damage which cannot be warranted," he said.
He also revealed that Arsalan Khawaja is a person of interest in the ongoing investigation. He was one of Kamer's supervisors at the University of New South Wales.
"The line of investigation now is that Arsalan Khawaja was the person who either manufactured or produced the document with incriminating content."
Kamer however said that it was surprising that this person has not been charged or locked up in the same supermax prison or treated in the same way he was. "He was only named as a person of interest and his house was raided. Therefore, on the same piece of evidence there are two different investigation processes."
The only piece of evidence for which Kamer was wrongfully arrested was a spiral notebook which belonged to him, but was not in his possession at the time of the arrest.
It was discovered in an office space on a different floor that Kamer had not been working on for nearly a month. Right from the inception, he had denied the handwriting.
However, Kamer had been detained for 14 days without charges and two handwriting experts had later proved that the notes in the book were not his handwriting.
"The whole saga has ruined my future and I have returned to Sri Lanka to carry on my life. The ordeal has left me shattered and all I can think of is to raise my voice and stand in support of other victims of injustice who stand wrongfully accused by any system," he said.
(Source: Daily News – By Rukshana Rizwie)