Sri Lanka plans to issue sovereign bond for up to $1 billion
Posted by Editor on June 21, 2012 - 1:35 pm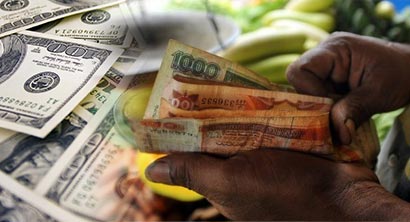 COLOMBO, (Reuters) – Sri Lanka plans to sell sovereign euro bonds worth up to $1 billion to add to its dollar reserves and give the central bank more room to defend the weakening rupee currency.
The central bank has selected four global investment banks as joint lead managers, bookrunners and underwriters for the proposed issue, it said in a statement on Thursday.
The issue will be Sri Lanka's fifth sovereign bond since it first sold a $500 million 5-year euro bond in October 2007.
The announcement comes as the rupee traded near its record low of 133.60 against the dollar, and traders said the proceeds may be used to stabilise the currency, which has slumped around 17 percent since last November (Stuttgart: A0Z24E – news) .
The central bank and finance ministry have said in the past the proceeds of the bond will be used to for the redemption of its debut euro bond which matures in October this year.
Sri Lanka has been using the bond proceeds to finance a raft of infrastructure projects long neglected due to its protracted civil war and to retire some of its expensive short-term foreign debt.
The central bank also said it will sell $150 million worth 3-year Sri Lanka Development bonds to retire maturing securities used for development financing.
Bank of America Merrill Lynch, Barclays Capital , Citibank NA, Hongkong and Shanghai Banking Corporation Limited are the four banks selected by the central bank for the latest global issue.
Since the war ended in 2009, there has been a resurgence in foreign investor interest in the island.
Colombo sold a $1 billion, 10-year euro bond in July last year priced at 6.25 percent with an oversubscription of 7.5 times.
The 6.25 percent 2021 bond, which is the most liquid among Sri Lanka's sovereign bonds in the secondary market, was quoted at 6.07 percent on Thursday, 444 basis points higher than the comparable U.S. Treasury bond.
Source: Reuters
Latest Headlines in Sri Lanka