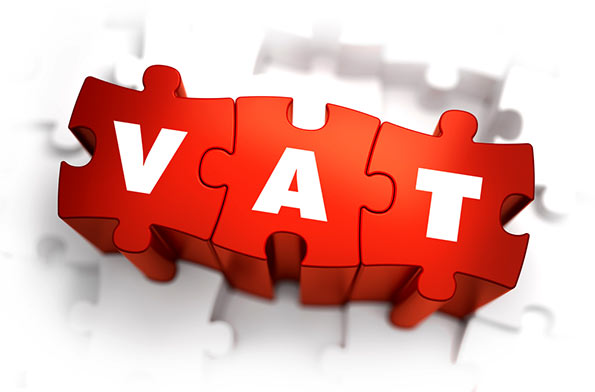 The Value Added Tax (Amendment) Bill was passed in Parliament yesterday with a majority of 66 votes.
The bill received 112 votes in favour and 46 against while 65 MPs were absent.
MPs of the Joint Opposition and the JVP voted against the bill.
All TNA MPs including the Opposition Leader R. Sampanthan were absent.
Joint opposition MPs were wearing black armbands in protest against the Bill.
At the end of the second reading stage debate on the bill Joint Opposition MP Bandula Gunawardena asked for a division by name.
The vote was taken amidst disturbances caused by the JO Parliamentarians.
Accordingly the VAT would be applicable to a large number of goods and services including telecom fees and tobacco with effect from midnight yesterday.
Finance Minister Ravi Karunanayake said that the VAT would not be applicable to health and hospital services, postal, housing and smart phones. The government expected a revenue increase of Rs 1.8 billion by the end of this year from the new tax increase.
The list of items exempted from the tax is as follows: wheat flour, rice, sugar, lentil, wheat, dry fish, canned fish, Maldives fish, spices, bread, liquid milk, tea, rubber, coconut, coconut milk, coconut oil, prawns, eggs, fruits, vegetable, potato, sprats, red onion, garlic, big onions, green gram, chillies, cowpea, chick peas, dhal, coriander, peanuts, fertiliser, medicine manufacturing equipment and machines, medicine packing equipment, wheel chairs, ayurvedic products, crutches, hearing aids, Braille equipment, Braille paper, spectacle frames, spectacle producing raw material, outpatient department services, consultations and diagnostic services, surgical services, caesarian services, transport services, diesel, kerosene, petrol, jet fuel, vehicles liable for production taxes, bowsers, agricultural seeds, agricultural plants, agricultural machinery, tractors, bakery products, fisheries equipment, paddy mill machinery, milk processing machinery, greenhouse machinery, electricity, solar energy, computer parts, power saving bulbs, education services, computer software, sports equipment, life insurance, books, mobile phones, gems, pearls, diamonds, gold, platinum, library services, housing rentals and leasing.
The opposition called for a division at the end of third reading too. The third reading vote received 76 votes in favour and 23 against. Accordingly the bill was passed with amendments.
(Source: The Island – By Saman Indrajith)