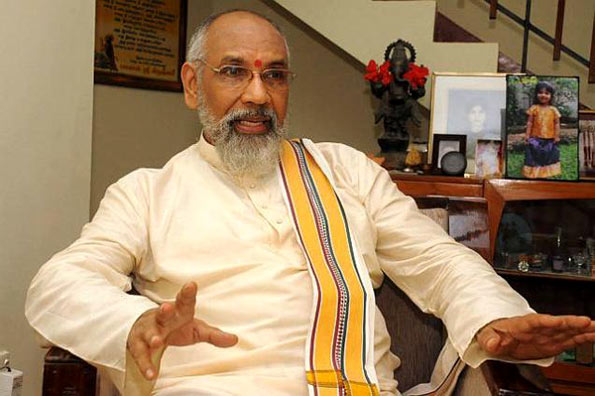 The Chief Minister of the Northern Province, C.V.Wigneswaran, has appealed to the people of the province, especially the youth, to be calm as they mourn the killing of two university students by the police.
In a statement released from London, the Chief Minister said that while conveying his condolences to the bereaved families, he would appeal to the people not to express their anger and grief in ways which would have unpleasant consequences.
Wigneswaran said that he would not comment on the incident before the court had given its verdict. All that he would say now is that the apparently, doctrine of using minimum force had not been observed by the police.
University students Nadaraya Kajan and Pavunraj Sulakshan, who were on a motorcycle, were killed late at night on October 20, when the police opened fire on them at a checkpoint because they did not stop when asked to. One boy was shot in the chest and the other died when the motorcycle crashed. Both were in their early twenties.
The police tried to cover up the killing by claiming that the boys died in an accident. But the government medical officer had certified that one of the boys had died of bullet wounds.
The hartal called by all Tamil political parties and organizations, was peaceful and total. Government offices, banks and commercial establishments were shut as no one turned up for work. Schools and the university were shut. All public transport vehicles were off the roads from 6 am to 6 pm. Sources in Jaffna said that there were no untoward incidents. Students of ten universities in the non-Tamil speaking South Sri Lanka held demonstrations in support of the protest in the Tamil North.
President Maithripala Sirisena had ordered the arrest of the five policemen manning the checkpoint and a Jaffna court had remanded them till November 4. For their safety the policemen were sent to Anuradhapura prison in a Sinhalese-dominated area, New Indian Express reports.