Vehicle prices will come down-Minister
Posted by Editor on April 24, 2012 - 9:35 am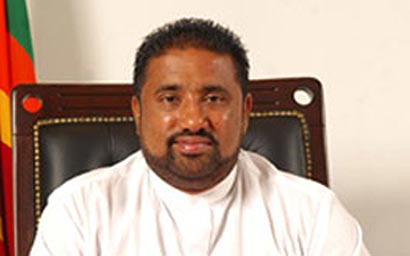 The unloading of vehicles at the Hambantota port, which would begin next month, would significantly reduce the prices of motor vehicles, Deputy Minister of Ports and Highways Rohitha Abeygunawardena said.
The Minister said that as the international maritime route passed only 6km away from where the Hambantota port was located it take three hours for shipments to reach it whereas shipments would over nine hours to get to the Colombo port to be unloaded there. Due to this sea freight charges would be cut by 60% or more which would in turn bring down motor vehicle prices. However, due to taxes that are imposed by the government prices could fluctuate, he said.
However motor vehicle agents had warned that the prices of vehicles could actually go up by as much as Rs.25, 000 as they would be transported using car carriers which cannot carry more than six vehicles at a time. They said the additional transport cost would invariably increase the price of motor vehicles.
Courtesy: DM Online
Latest Headlines in Sri Lanka