Vietnam accepts offer of oil exploration block
Posted by Editor on March 31, 2012 - 8:16 am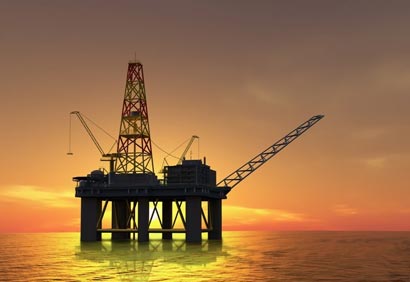 Sri Lanka has offered Vietnam a block on the Mannar Basin to carryout oil exploration and the latter has officially accepted the offer. Discussions are now on between the two countries to formulate an agreement in this regard.
Deputy Director General, South Asia and Africa Department of the Ministry of Industry and Trade Vietnam, Tran Quang Huy, addressing a forum organised by the Institute of Policy Studies (IPS) yesterday said that the government of Vietnam had sent an official response showing interest in the Sri Lankan government's offer of an oil exploration block.
He said the Vietnamese National Petro Cooperation was appointed to take forward the discussions in order to conduct oil exploration activities off the coast of Sri Lanka, but he did not elaborate further.
Sri Lanka and Vietnam have signed more than 22 economic cooperation agreements, MoUs and policy documents since 1964. However, the speakers at the event pointed out that none of them were fully implemented.
The two governments had signed eight agreements last year alone to exploit potential opportunities with both governments encouraging the private sector to make use of those arrangements.
According to data presented by the IPS, Sri Lankan investment in Vietnam amounted to US$ 13.5 million and no Vietnamese FDI had realised in Sri Lanka.
The total trade between the two countries stood at US$ 114 million last year with Sri Lankan exports to Vietnam at US$ 30 million and imports at US$ 84 million.
Cairn India was the first to receive an offshore oil exploratory license in 2009 and so far drilled three exploratory wells in the Mannar Basin with two striking potential hydrocarbon deposits. Cain Lanka, fully owned by Cairn India, had issued a commercial notification indicating that prospects for finding oil were good. Cairn would have to conduct several more drills to gauge the extent and boundaries of the hydrocarbon deposits which would conclude by 2014, after which a field plan would have to be done which would take the exploratory work to a whole new level.
Courtesy: The Island
Latest Headlines in Sri Lanka