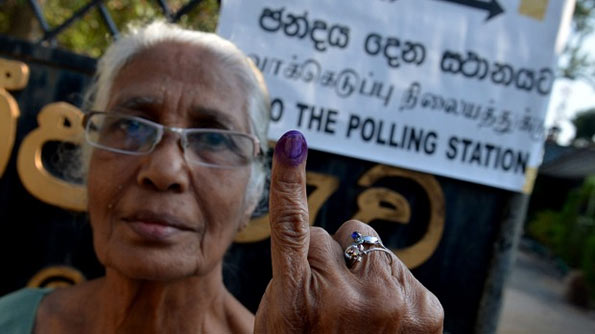 Elections Commissioner Mahinda Deshapriya urged all voters to visit polling stations as early as possible today (17) to cast their vote with a valid ID.
"The vote is your right, vote is your power. Therefore it is the duty of citizens to exercise their right." Elections Commissioner further pointed out.
The Commissioner also said he would not hesitate to annul the results of any polling station where irregularities or election law violations were reported.
Over 15 million voters will exercise their franchise today at the General Elections 2015 to elect 225 members to the 8th Parliament of Sri Lanka. Out of the 225 representatives in Parliament, 196 members are elected from the electoral districts while the remaining 29 members are appointed from the National List.
A total of 6,151 candidates are in the fray from 501 political parties and Independent groups.
A total of 15,044,490 registered voters in 22 electoral districts are eligible to cast their ballots today, in the country's 15th General Election since 194
(Government News Portal)