WAR HEROES BETRAYED BY IMPRISONING SARATH FONSEKA, SAYS RANIL
Posted by Editor on December 7, 2010 - 2:27 pm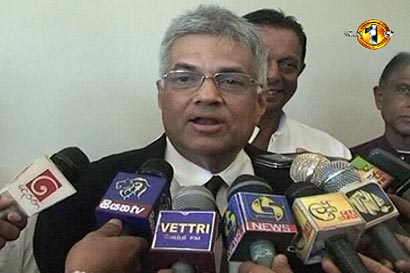 December 07, 2010: Confining former Army Commander to prison is a betrayal of war heroes, said Ranil Wickremasinghe, Leader of the Opposition in parliament today.
He was speaking when the government members were levelling allegations against UNP deputy leader on his recent statement to the media.
"The United National Party is not ready to betray war heroes and the imprisoning of Sarath Fonseka is a betrayal of war heroes," said Ranil.
Courtesy: News First
Latest Headlines in Sri Lanka