We are on top of a volcano, the UNP warns
Posted by Editor on July 16, 2012 - 3:57 pm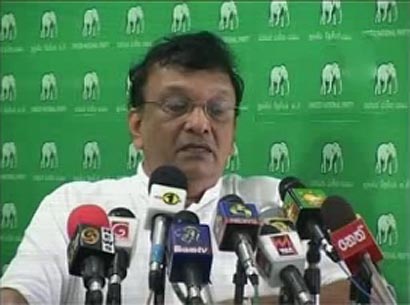 UNP MP Lakshman Kiriella states that the government cannot survive for long on loans.
The parliamentarian made this observation during the opening of a UNP branch office in Kandy, where several relief items were also distributed by the MP.
'This government is keeping the country afloat by obtaining loans every six months. They are looking for money everywhere. They are even trying to plunder the billions in the EPF. They tried to use this money for their projects. But the trade unions and political parties got together and prevented this. People are being fined for everything because the government does not have money. Go to the courts and see how people are being fined even for the smallest offense. This is because the government does not have money. We are on top of a volcano but the government is hiding this from the people. The government is running its last lap. It is not possible to maintain a government by obtaining loans every three to six months," cautioned MP Kiriella.
Source: News First
Latest Headlines in Sri Lanka