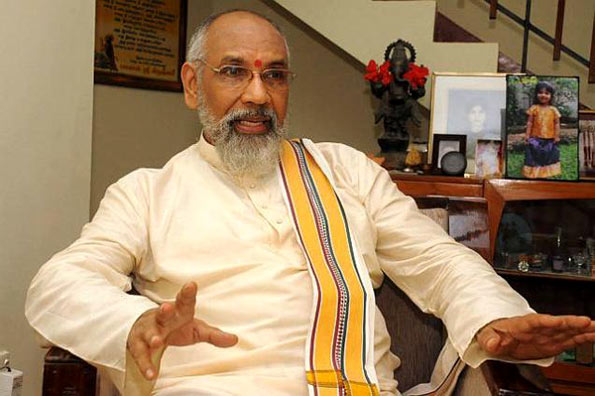 Northern Chief Minister C.V. Wigneswaran on Tuesday called for greater dialogue between people of Sri Lanka's north and south.
Urging the southern Sinhala majority to "leave aside emotional politics and unfair suspicion", he assured them that the Tamil minority's demand for federalism sought to unite, not divide, the country.
The Chief Minister was speaking on behalf of the Tamil People's Council (TPC), a civil society group with professionals, academics and political activists based in the north and east.
The TPC would foreground Tamils' concerns and aspirations, he said at a press conference, his first media interaction in Colombo since assumed charge as Chief Minister of Sri Lanka's Northern Province in 2013.
Pointing to the Centre's "hegemonic attitude", he said the Colombo government had adopted a top-down approach to governing the country, without appreciating the concerns voiced by the provincial administration. Asked about his meeting with President Maithripala Sirisena on Tuesday morning, along with other Chief Ministers, Mr. Wigneswaran said it was "positive", and that the government had assured to dispatch funds promptly.
Speaking on militarisation, he said he saw no reason why a 1,50,000 member-strong army was still stationed in the north, seven years after the war ended.
"We are yet to feel equal… we are made to feel like second or third grade citizens," the Hindu reports.