Will use international mechanisms, if India exploits our fishing resources – Rajitha
Posted by Editor on May 21, 2014 - 11:40 am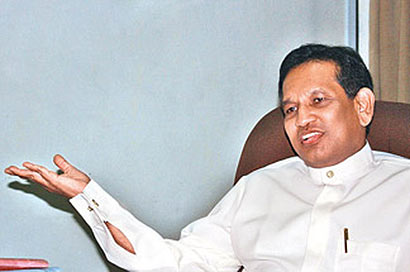 Amid the deadlock in its talks with India over the fishermen issue, Sri Lanka today cautioned against anyone "exploiting" its fisheries resources saying it could take the matter to international forums.
"If anyone tried to exploit Sri Lanka's fishing resources, we will resort to international mechanisms available to tackle the issue", Lankan fisheries minister Rajitha Senaratne said.
However, he expressed hope that change of government in India will not seriously alter foreign policy.
"The things which can change are the management-style and the time spent in making decisions", he said.
"Modi has lost in southern states", Senaratne said, pointing to BJP's poor performance in states like Kerala and Tamil Nadu.
"If Modi thinks he should win over (the Tamil Nadu Chief Minister) Jayalalithaa, then we might see the same policy on the fishing industry," he added.
In January this year, he had held one-to-one talks with his Indian counterpart Sharad Pawar to sort out the disputes involving the fishermen communities of both the nations.
Sri Lanka had shot down a request from the Tamil Nadu fishermen to allow fishing in Lankan waters for 70 days a year and to allow bottom trawling.
Talks between the two countries had ended in deadlock early this month and negotiators are scheduled to meet again next month.
Sri Lanka had seized over 160 fishermen despite the agreements reached at talks held in Chennai in January, India Times reports.
Latest Headlines in Sri Lanka