56 Lankans held for smuggling gold
Posted by Editor on November 25, 2013 - 11:14 am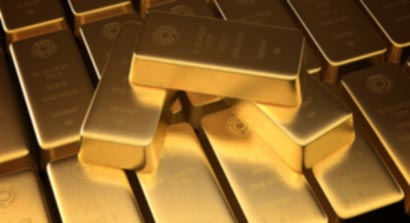 The long-suspected international gold smuggling racket centred on the Colombo-Kochi-Chennai axis was dramatically confirmed on Sunday, when the air intelligence unit of Cochin International Airport apprehended two groups of Sri Lankan nationals who arrived in the city with around 11 kg of gold ornaments worth more than Rs 3 crore.
On Sunday morning, air intelligence unit seized 10 kg of crude gold ornaments from 42 Sri Lankan nationals of whom 28 were women. In the evening, another 1.733 kg of gold was seized from 14 Sri Lankan nationals, one of them a woman. Both groups had arrived from Sri Lanka, and most of them were found to have frequently travelled to India from Sri Lanka since September.
The law permits only bailable charges to be slapped if the quantity of gold seized from each person is less than one kg, which, according to intelligence officials, explained the unusually large number of carriers on Sunday.
"This is the first time that involvement of Sri Lankans in gold smuggling racket has come to light. We would be sending a report to the Sri Lankan embassy through our headquarters soon," said K N Raghavan, customs commissioner, Cochin International Airport.
Based on a tip off, air intelligence wing conducted a search when Sri Lankan flight UL 165 reached Kochi airport around 9 am. While the men wore ornaments on their necks but concealed by large collars, the women hid the ornaments in their undergarments. "The modus operandi is simple. Each person smuggles gold in a limited quantity thereby making it difficult for us to catch them. It took around 9 hours for us to assess the value of gold seized from each person," said SAS Navaz, deputy customs commissioner, air intelligence wing.
Officials pointed out that, given the difference between gold rates in India and Sri Lanka, if one kg of gold is smuggled to India it would provide the smugglers a profit of Rs 3 to 4 lakh. Verification of their passports shows that many of those caught on Sunday are frequent travelers to several South Indian airports. Some of them travelled to Kochi six times this month. They would frequent to Chennai, Madurai etc. However, their favourite destination seems to be Kochi," Navaz said. (The Times of India)
Latest Headlines in Sri Lanka