All fishermen to be released in stages: Rajitha
Posted by Editor on January 16, 2014 - 11:16 am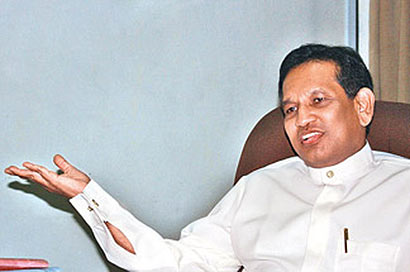 India and Sri Lanka today agreed to release all the arrested fishermen in stages from today onwards, and to develop the fisheries sector through mutual engagement and co-operation, Minister Rajitha Senaratne said.
A Fisheries Ministry delegation led by Dr. Senaratne held talks with India's External Affairs Minister Salman Kurshid and Agriculture and Food Processing Industries Minister Sardar Power in New Delhi.
Calling talks 'highly fruitful', the minister told Daily Mirror over the phone from New Delhi that the two sides would release all the fishermen in stages.  He said the 129 Sri Lankan fishermen held in custody in Tamil Nadu would be released along with their 34 vessels. The Ministerial delegation had also requested the release of the 34 fishermen and six boats being held in Andra Pradesh. For that, Mr. Power had promised to attend to the matter in consultation with Andra Pradesh Chief Minister Kiran Kumar Reddy today itself.
Also, Sri Lanka will start releasing all the Indian fishermen arrested for poaching in the country's territorial waters in the north.  There are over 236 Indian fishermen and 90 boats in custody.
"India agreed to help Sri Lanka in the development of fisheries and maritime resources in the Bay of Bengal area for the benefit of fishermen. Also, they agreed to help us to improve the livelihoods of the fishermen," said Dr. Senaratne.
The two sides had also appointed a committee comprising three officials from each country to address issues that crop up in fisheries activities.  Dr. Senaratne nominated Director General of Fisheries Dr. Nimal Hettiarachchi, Ministry consultant Dr.S. Subasinghe and Deputy Solicitor General Suhada Gamlath, as the Sri Lankan officials.
(Courtesy: DM Online)
Latest Headlines in Sri Lanka