Another possible private bus fare increase
Posted by Editor on February 21, 2012 - 11:24 am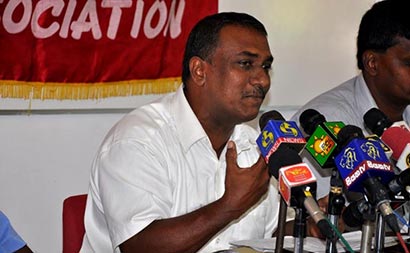 One week after bus fares were increased by 20 per cent private bus operators have decided to request a further increase in fares by another two per cent stating that the authorities had failed to calculate the bus fare formula accurately before introducing the revised bus fares.
Lanka Private Bus Owners Association (LPBOA) President Gemunu Wijeyratne said the union whose membership includes more than 95 per cent of all private bus services in the country had written to the transport authorities requesting for a two per cent bus fare increase either in the immediate future or in July this year.
Last week private bus operators carried out a countrywide strike demanding the authorities to raise fares to keep up with increased fuel prices including diesel which rose by Rs.31 per litre. Although all stakeholders had agreed to raise fares by 20 per cent, Wijeyratne said the fares were not calculated according to the bus fare formula which involved the calculation of 12 variables including bus workers salaries, maintaining, leasing rates, price of tyres and other items.
"We are requesting a further bus fare hike based on the authorities failure to calculate the fares properly and the unexpected rise in the cost of living which requires another bus fare increase," Wijeyratne said.
A letter requesting for a fare increase was sent out to Private Transport Services Ministry Secretary Victor Samaraweera and the Chief of the National Transport Commission.  Last week private bus operators requested for diesel subsidies at Rs.76 to prevent losses but said they had not received a response.
Courtesy: DM Online
Latest Headlines in Sri Lanka