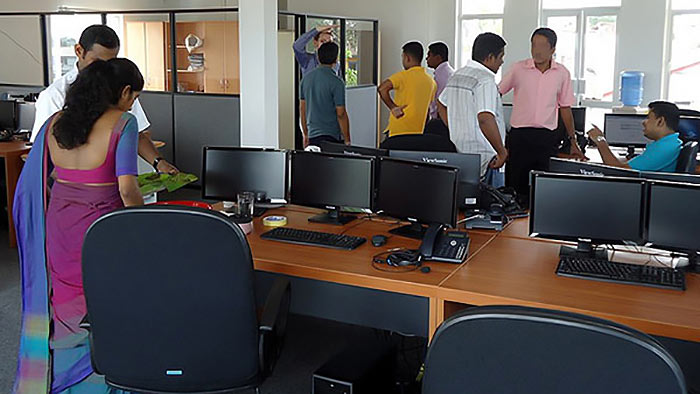 The government is considering a contributory pension scheme for the government employees, who have been recruited after 2016, Prime Minister Dinesh Gunawardena told Parliament yesterday (January 17).
The then government has taken a decision in 2016, to introduce a new pension system instead of the existing one, but the government has not proposed or implemented a practical alternative programme for that, Prime Minister Gunawardena pointed out.
Therefore, the present government has recognized the problem and may implement a contributory pension scheme in the future, PM Gunawardena noted.
The Prime Minister made these observations in reply to Samagi Jana Balawegaya MP Eran Wickremeratne in parliament yesterday (17) during the oral questions round.
Prime Minister Gunawardena also noted that the appointments made before 2016 were pensionable appointments and the appointment letters of the recruitments afterwards mentions that, "These appointments are pensionable. You will have to submit to a policy decision taken by the government in the future regarding the pension scheme that you are entitled to.
You will also have to contribute to the widow and orphan pension scheme and the widow male orphan pension. The government will prescribe from time to time. You have to pay the contribution as received".
Prime Minister Gunawardena pointed out that accordingly, these employees are privy to a pension scheme. He noted that, because of this, the existing pension system should be applied to all government employees or alternatively, when there is a contributory pension system, these officials should be included in it.
"However, it can be observed that in 2016, the then government took this decision instead of introducing a new system instead of the existing pension system. But the government did not propose or implement a practical alternative programme for that. Having recognized this problem, our government is focusing on a type of contributory pension system that can be implemented in the future," he said.
"In the 2017 budget speech, under budget proposal number 323, it has been proposed to allocate Rs.1,000 million to the Ministry of Public Administration to start a contributory pension scheme. Although proposals for allocation of 1000 million rupees were passed in the 2017 budget, the relevant actions were not taken until 2019," The Premier noted. "It has been proposed to introduce a Contributory Pension Fund Bill under the 2022 Interim Budget resolution No. 20.1. The related funds are not specifically allocated. Since this is a budget proposal to be implemented this year, the government is already doing the initial work related to it this year." He explained.
PM Gunawardena also requested MP Wickremeratne not to bring forth illogical arguments.
"You cannot call what the parliament passes fake. There is a financial crisis in the country. Our revenue has gone down. The first quarter of this year will end in three months. There is a very difficult income situation at this time. Yesterday, the Cabinet announced that a problem has arisen in the public service where payments cannot be made in one day. We revealed it to the country openly. A Cabinet decision was taken. We have to pay it in instalments within this week. As a responsible former state finance minister, don't use such situations for propaganda work," PM Gunawardena said.
(Source: Daily News – By Ishara Mudugamuwa and Amali Mallawaarachchi)