Cyber crimes on the rise
Posted by Editor on April 26, 2012 - 11:44 am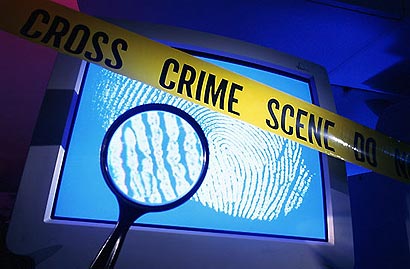 The Criminal Investigations Department (CID) said yesterday that they had seen a marked rise in cyber crimes, as they had received a total of 202 complaints on the matter.  Most of them were related to hacking of Facebook accounts.
Only 25 cases had been solved by the CID's Cyber Crime Lab so far.
However no arrests have been made so far in connection with hacking of facebook accounts, email accounts and phishing activities where a person impersonates an individual or a company and strike deals online.
The CID uses a Cyber Crime Lab and a Digital Forensic Lab to conduct digital online forensic investigations to identify and track down the suspects.
These cyber crimes are identified as offences against national security, economy and public order as well as offences against criminal breach of trust.
Individuals who engage in computer hacking, unauthorised access to systems, manipulating, collecting, corrupting and destroying data without authorisation will be taken into custody under the No 24, Computer Crime Act of 2007.
The Lab was also established as its importance was identified by the government when several countries encountered the problem during that period.
For cyber crime investigations the CID has given basic and advanced training to fourteen officers including a woman Sub Inspector and four women police constables.
According to the CID, they had found the details of individuals engaged in blackmailing especially young girls by sending compromising pictures of them to many e mail accounts and to mobile phones through MMS.
Courtesy: DM Online
Latest Headlines in Sri Lanka