Deported Journalist Claims Torture in Sri Lanka
Posted by Editor on December 29, 2013 - 11:13 am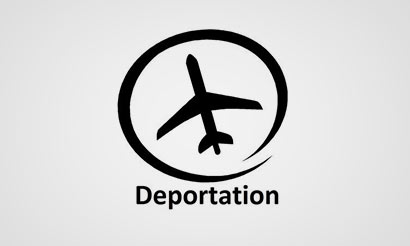 Tamil Nadu journalist Tamil Prabhakaran arrived in Chennai on Saturday after the Sri Lankan Terrorist Investigation Division (TID) handed him over to the Immigration Department for deportation.
The TID had apparently concluded after interrogation that he had no terrorist links and had not indulged in terrorist activity, and that the only fault was that he had violated visa regulations.
Speaking to reporters at the Chennai airport, Prabhakaran claimed he was psychologically tortured and subjected to probe like a 'criminal or terrorist'.
"I was subjected to psychological torture and repeatedly subjected to investigations like a criminal or a terrorist when I had done nothing wrong," Prabhakaran said.
Prabhakaran, who had gone to Sri Lanka on a tourist visa, was detained on December 25 in Kilinochchi district in the former war zone of North Lanka by the local police. After overnight interrogation, they handed him over to the Terrorist Investigation Division, which took him to Colombo to find out why he was taking pictures of military installations and interviewing Tamil politicians when he was on a tourist visa.
While Lankan authorities asserted that he was doing journalistic work while being on a tourist visa and taking pictures of army camps and troops, Prabhakaran categorically denied taking pictures of any military area and said he had only captured a few photographs of certain civil functions.
"Even they were taken in the presence and knowledge of Lankan authorities and the arrest came much later," the journalist said.
Officials of the Indian High Commission in Colombo were given consular access to the detainee and they had found him to be quite alright. After investigations, TID told the High Commission that Tamil Prabhakaran had no terror links but had violated visa regulations and, therefore, he would be handed over to the Immigration Department for deportation.
In Chennai, he said: "I was repeatedly interrogated and they kept me in handcuffs throughout my detention period, even when I was sleeping. I was subjected to emotional and psychological torture."
Claiming that the Lankan authorities treatment of him was a violation of human rights, Prabhakaran said, "I was given petrol when I asked for water and was subjected to several more types of torture that are a clear violation of human rights. I will release proof for this shortly," he added. (Express News Service / Courtesy: Ceylon Today)
Latest Headlines in Sri Lanka