Duminda is back – Hirunika
Posted by Editor on August 4, 2012 - 9:59 am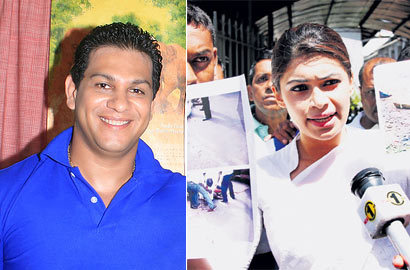 Baratha Lakshman Premachandra's daughter Hirunika said today (03) she was informed that MP Duminda Silva had returned to the country.
" I've been informed that Mr. Silva has come back, I don't know exactly when he arrived, some say last night and others say it must be two weeks ago. However, the Magistrate has ordered the Police to arrest him as soon as he arrives but they have not done so" she said.
Hirunika said she had notified the IGP about the rumours.
"I phoned the IGP Ilangakoon yesterday and told him about the situation and that there was an order for his arrest upon arrival and he said he would get back to me but he has not done that either," she said
When the Daily Mirror asked her what the next step would be, Hirunika said she would seek legal redress.
"I will not keep quiet. The magistrate has also given an order to arrest him, I will seek to obtain another order and I will speak to my lawyer and take further action," she said
Courtesy: DM Online
Latest Headlines in Sri Lanka