Embarrassed by relentless publicity given to my family: Namal
Posted by Editor on December 14, 2011 - 7:45 am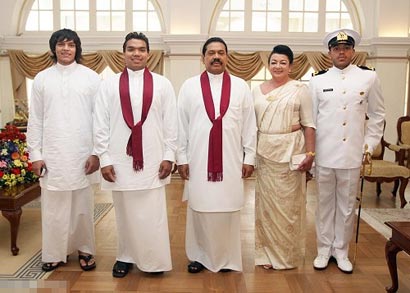 Government MP Namal Rajapaksa said in Parliament yesterday that he is thoroughly embarrassed by the 'relentless publicity' given by the state run TV channels to the events attended by his family members and relatives.
Making his remarks during the committee stage debate of the Media Ministry, MP Rajapaksa said that he, along with his mother and two younger brothers, watched one such news bulletin which overly highlighted the events related to his family members in a consequential order.
"In the bulletin, they telecasted news about President Mahinda Rajapaksa, me, Economic Development Minister Basil Rajapaksa, Speaker Chamal Rajapaksa and Defence Secretary Gotabhaya Rajapaksa in order. There are matters to be covered regarding other MPs in the government, provincial councilors and local government members and the opposition. There should be a chance for all shades of opinion. Then, the credibility of these media institutions will be high," he said.
Courtesy: DM Online
Latest Headlines in Sri Lanka