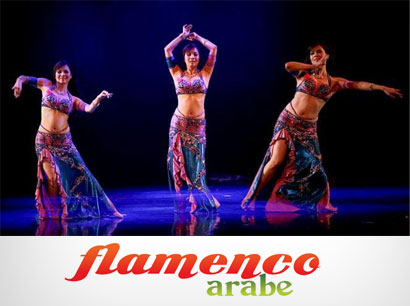 Belly dancing, a popular part of Middle Eastern culture, has taken the world by storm in recent years. It is believed to be the oldest form of dance, dating back thousands of years. It's also thought to be a form of worship to the great mother goddess ʻIsis', and its true origins remain a mystery.
The various forms of belly dancing that exist today grew out of ancient rituals and folk dances over time, with its strongest influence being in the Middle East. It is a dance by women for women, and one that teaches women about their bodies and prepares them for a healthier pregnancy and childbirth. Belly dancing today has captured a diverse audience around the world, and women from all corners of the world are enthusiastically picking up this sport, be it for their well being, the arts or as a competitive sport.
Probably the greatest misconception about belly dancing is that it is intended to entertain men. The early image of belly dance in the western world was that of an erotic, suggestive dance due to its vigorous, sensuous movements and the dancer's exotic and often revealing costumes. Today, belly dance retains much of this stigma, and many dancers and instructors are working very hard to counter and overcome this image.
For the first time, Flamenco Arabe is bringing the world-renowned dancer, choreographer and instructor, Sherlyn K to Sri Lanka. Sherlyn is the founder of the Sirocco Secrets Dance Company, based in Malaysia. Known for her stage presence throughout South East Asia, Sherlyn is also noted for her extraordinary performance abilities and exposure to the art. Sherlyn has influenced the oriental dance landscape in Malaysia immeasurably. With a strong dance background and training with some of the world's greatest master teachers, her excellent reputation, talent and dance mastery has earned her critical acclaim. Amongst her many achievements include numerous media features and articles, invitations to participate in prestigious national and international events, including the honour of judging the Global Asia Bellydance Competition and high profile Charity events for Malaysia's high society and royalty. "Sri Lanka has a rich heritage of dance, and has produced some of the most talented ballroom dancers I've come across. With a natural penchant for rhythm and music, I'm really looking forward to working with dancers here" she says.
Flamenco Arabe will be holding a belly dance workshop instructed by Sherlyn K over two days, on  the 1st and 2nd of December 2012. The workshop, aimed at beginners, will cover two different techniques namely the Drum Solo and the Flamenco Fusion. Each day offers 60 places for
beginner and amateur dancers of all ages, on a first come first served basis, with registration now open to the public and to dance schools. Being the inaugural event, Flamenco Arabe is offering a discount of Rs.1000 for students wishing to participate in both techniques. It is also offering an additional 5% discount for groups of 10 students who enroll together. For more information or to register yourself, please contact Gayani on 0772 334002 or Langston on 077 771 2747.
About Flamenco Arabe
A Malaysia-based dance and arts event organizer dedicated to enhancing the Oriental dance landscape worldwide. Headed by Ms. Chamila Liyanage, who is an award-winning ballroom and belly dancer now turned organizer. Following the initial workshops, Flamenco Arabe aims to expand the exposure of belly dance and other dance forms to the region by holding a series of amateur and instructor-level events.