GMOA, TUs to strike in first week of 2016
Posted by Editor on December 22, 2015 - 8:18 am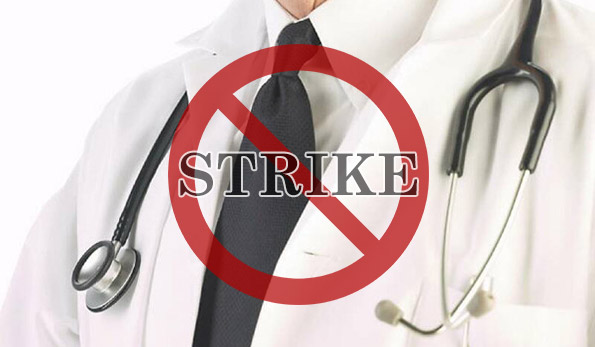 The Government Medical Officers' Association (GMOA) confirmed that they along with other trade unions will go on strike, in the first week of January 2016, over unresolved issues pertaining to the 2016 Budget, the private medical college in Malabe and the proposed Indo-Sri Lanka Economic and Technology Cooperation Agreement (ETCA).
Secretary of the GMOA, Dr. Nalinda Herath said that plans to take trade union action this week would be postponed as they would embark on a massive awareness programme to make the public, MPs and all public servants aware of the said problems.
"The Government has decided to increase the basic salary of all State employees by Rs 2,500. This comes after 10 years. This is a good move which will however damage the national wage policy. A ratio of 1:4 must be maintained.
With this increase it will not expand but become compressed to 1:3.5. In the long term, this will damage the public service and encourage brain drain," he opined.
This Government will surely abolish the pension scheme, Dr. Herath observed.
Presently, all senior grade State employees get a vehicle, driver plus maintenance and while only MPs got vehicle permits duty free, doctors received only duty concessions, he explained, adding that now the vehicle permits with duty concessions would be given to doctors only for every 10 year time period and this too only twice in their entire lifetime in the service.
"Privatization is a question regarding the State's policy. Government hospitals are being used to provide clinical training to students of this private medical college in Malabe and while SAITM gets over Rs 11 million from a student, the Government is paid a paltry sum for the provision of the training in hospitals run by public funds. This is unfair. The SAITM must be taken over by the State and amalgamated with the national education system," Dr. Herath pointed out.
(Source: Ceylon Today – By Ruwan Laknath Jayakody)
Latest Headlines in Sri Lanka