Govt to take over 37 ailing companies; Decision prompted by poor management, corruption etc:
Posted by Editor on November 4, 2011 - 6:36 am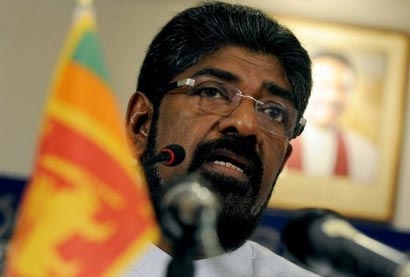 The government decided to take over 37 companies according to a collective agreement entered into by the Cabinet and the government, Cabinet Spokesman and Media Minister Keheliya Rambukwella said.
Addressing the weekly Cabinet press briefing at the Government Information Department Auditorium yesterday, Minister Rambukwella said that the Sri Lankan public owns these 37 companies.
The companies were privatized under the previous regime's privatization policy.
But the administration of those companies is poor. Mismanagement, corruption, malpractices, underutilization and under performances etc are some of the problems in those companies.
The relevant Bill is to be presented to Parliament but the government is in no hurry whatsoever to get the Act passed.
According to Minister Rambukwella, the companies taken over by the government in the past, such as gas, insurance and Mineral Sands Corporation are doing very well and making profits. It is the same with estates. Some estate companies which used the fertilizer subsidy etc properly are doing well while some other estate companies which misused same are not doing well.
The Opposition has communicated the wrong message to the public in connection with this task.
Minister Rambukwella pointed out that the profits and loss issue is decided by the accounting firms and when they say a venture is running at a loss this idea cannot be changed.
Mihin Lanka and SriLankan airlines are large scale business ventures aimed at long-term benefits and therefore, they cannot be compared with other companies. CTB, Railway are public utilities. Railway can make high profits if tickets can be sold at the exact (higher) price.
Courtesy: Daily News
Latest Headlines in Sri Lanka