Hedging deal entered without approval – govt
Posted by Editor on July 13, 2011 - 10:14 am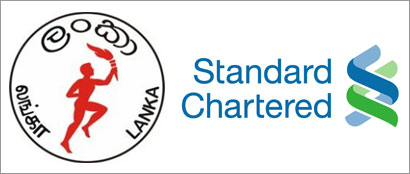 The Sri Lanka government says that the Ceylon Petroleum Corporation (CPC) has entered into a hedging deal with Standard Charted Bank (SCB) without prior approval.
A London court on Monday decided that Sri Lanka's Ceylon Petroleum Corporation (Ceypetco) owes over $162 million and interest to Standard Chartered Bank (SCB) for non-payment of dues linked to hedging when the oil price hit a record level and crashed in 2008.
The Petroleum Industries Minister, Susil Premjayanth told BBC Sandeshaya the party to this agreement is not the government but CPC and will appeal against the ruling.
Minister Premjayanth said that only a policy decision was taken with regard to this deal by the cabinet of ministers.
No approval
However, it was done without consultations with the attorney general department or its approval which is the usual practice when state institutions sign agreement with overseas institutions.
In disputing the claim by the bank, CPC counter claimed that General Manager Asantha de Mel and Deputy General Manager (Finance) Lalith Karuanaratne lacked actual authority from the CPC Board to enter into the transactions because they were in breach of the terms of the relevant board resolution of March 2007.
Ceylon Petroleum Corporation said that this is a case concerning a publicly owned corporation, of critical importance to its national economy, with no experience in commodity derivative transactions.
Novel to CPC
It was engaging in novel and sophisticated transactions for the first time in a country that itself had no previous experience of such trading, it said.
CPC said that SCB held itself out to CPC as advisor and encouraged it to enter into transactions that did not hedge its risks, but instead provided the prospect of insignificant up-front fixed profits in return for taking on vast and disproportionate downside risk.
SCB told court that remaining payments are due under the terms of the transactions.
CPC aware
CPC entered into the transactions , knowing how they would respond to fluctuations in the oil price, wanting to acquire the benefits of the transactions, and aware of the risks and rewards that they entailed.
CPC was always aware that a fall in oil prices (which in this case was largely caused by the financial crisis) would cause it to became liable to make payments to SCB and there is no basis upon which it can now avoid its obligations.
CPC advanced its case on four main grounds upon which it is entitled to refuse to pay the amounts allegedly due to SCB.
CPC contended that it did not have capacity under the CPC Act to enter into the particular derivative contracts that it purported to enter into because they fell outside the scope of CPC's general objects.
CPC contended that a letter dated 16 December 2008 from the Secretary of the Monetary Board of the Central Bank of Sri Lanka had the effect of rendering any further performance of CPC's payment obligations under the Transactions unlawful in Sri Lanka.
Conclusion on misrepresentation
Dismissing the CPC counterclaim courts ruled in favour of SCB.
Mr Justice Hamblen ruling in favour of SCB said that in a commercial context, particularly where the parties take independent legal advice, there is every good reason for the Court to allow the parties to allocate their respective risks and responsibilities, and not to re-write their agreement so as to undermine reasonable commercial expectations.
"I accordingly find that the alleged misrepresentations were not made and that CPC has in any event not proved inducement. Even if that be incorrect, I find that CPC is contractually estopped from asserting its misrepresentation claim. Its counterclaim founded on misrepresentation accordingly fails," the judge ruled.
Detrimental effect
In response to the outcome, the opposition warns that the London court ruling will have a detrimental effect on future investments in Sri Lanka.
Economist and United National Party (UNP) parliamentarian Dr Harsha de Silva said that prospective investors will lose faith in Sri Lanka as a land with good governance fiscal responsibility.
"This is a dark patch in a period where we are moving forward to attract foreign investments," he added.
When contacted by BBC Sandeshaya former CPC chairman Asantha de Mel declined to comment.
BBC
Latest Headlines in Sri Lanka