Hemarisi before PSC: I thought SIS head had briefed President on terrorist threats
Posted by Editor on June 7, 2019 - 7:51 am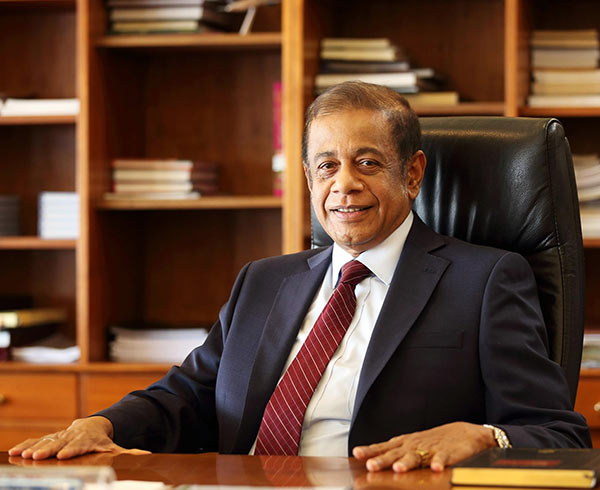 Former Defence Secretary Hemasiri Fernando, yesterday, told the parliamentary select committee probing the Easter Sunday carnage that the President had specifically told him not to invite the Prime Minister, the State Minister of Defence and the IGP to National Security Council meetings from Nov 13, 2018. Four meetings took place from that date to April 25, 2019, when Fernando resigned.
Fernando said that information pertaining to a possible attack had been conveyed to him by Chief of National intelligence Sisira Mendis, on April 8.
Mendis had been alerted by foreign intelligence services. Information had been conveyed by the foreign intelligence services on April 4.
"However, that was not included in the weekly report by Director State Intelligence Service covering March 31 to April 6," Fernando said.
Fernando said that Director SIS reported directly to the President. "I was twice told by the President that Director SIS directly reported to him. Thereafter, I did not conveyed intelligence reports to the President as the Defence Secretary during five and a half months. During that period there had been references to Thowheed Jamaath subversive activities and movements, four or five times. Those references were to the effect that Thowheed Jamaath was getting ready to attack persons of other faiths. I referred such reports to CNI. He would investigate them and inform relevant offices."
Fernando, referring to a document dated November 15, 2018, said that there were references to NTJ's Zahran Hashim as someone endorsing IS views and Jihadist activities.
"During the period prior to the terrorist attacks, the NSC devoted its time to discussions on Makandure Madush," he said in response to a remark by the PSC that NSC time had been used by officials who attended the meetings to speak on topics of the President's choice.
"There is a vast difference between the period when Gotabaya Rajapaksa was the Secretary Defence and the time when I held that post. He was very powerful. He was the de facto Minister of Defence. I was only a simple Secretary who couldn't even see his minister at least once a week. Sometimes, I had to wait about three hours to get his signature on documents.
Fernando said that he had received two warnings by Director SIS on April 20 evening and on April 21-morning that there would be a terrorist attack. Asked why he hadn't informed the President of that Fernando said he assumed that Director SIS had already done so because as was the practice.
After the Easter Sunday carnage, four MPs namely Thilanga Sumathipala, Lasantha Alagiyawanna, Dayasiri Jayasekera and Mahinda Amaraweera had attended the NSC meetings, Fernando said. The committee observed that it was against the procedures for opposition MPs to attend the NSC meetings.
Fernando confirmed that the IGP Pujith Jayasundara had been asked by the President to resign, accepting the responsibility for the disaster and get an ambassadorial post.
The following PSC members were present yesterday: Minister Dr Rajitha Senaratne, MPs Sarath Fonseka, Rauff Hakim, Dr Nalinda Jayatissa, Prof Ashu Marasinghe, M. A. Sumanthiran and Jayampathy Wickramaratne.
(Source: The Island – By Saman Indrajith)
Latest Headlines in Sri Lanka