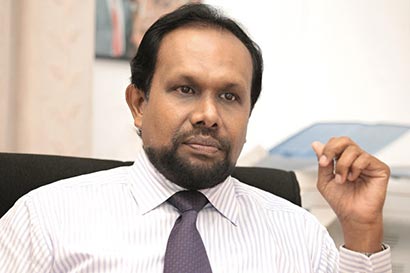 Lakshman Hulugalle, the former Director General of Media Center for National Security who was removed from his posts under controversial circumstances was prevented from receiving a diplomatic posting when a minister opposed the move at the last week's cabinet meeting, a government source said.
He said a much respected senior minister had expressed serious concerns when External Affairs Minister G.L. Peiris's cabinet memo to appoint Mr. Hulugalle to the Sri Lankan mission in Canberra was submitted in the cabinet.
According to the source, President Mahinda Rajapaksa had said he wanted to send Mr. Hulugalle where he could not be seen because keeping him in Sri Lanka was a huge embarrassment for the President.
He said none of the other ministers had uttered a word of support for Minister Peiris's memo.
The source said that what had transpired was a sort of reprimand to the External Affairs Ministry for its poor performance at international forums including at Geneva.
The External Affairs Ministry is also under the spotlight for appointing non-career diplomats and political stooges to Sri Lanka's foreign missions resulting in questions being asked about Sri Lanka's failed foreign policy.
(Daily Mirror)