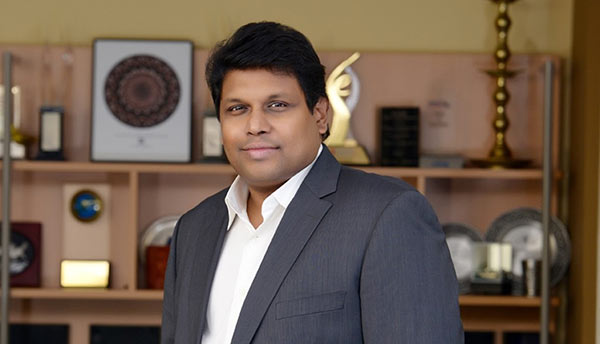 The CEO and Managing Director of Information and Communication Technology Agency (ICTA) Muhunthan Canagey resigned from his position yesterday.
Canagey who posted his letter of resignation on his 'official Facebook profile' stated, "I have been asked to resign by his Excellency President Maithripala Sirisena which was communicated to me by the Hon Minister Harin Fernando". Telecommunication and Digital Infrastructure Ministry Harin Fernando speaking to the Daily News however denied having communicated such a message to Canagey.
The minister explained that Canagey's contract which had come up for renewal two months ago and was only given a temporary extension,
"There have been certain ongoing enquiries and certain others issues we have put to the Board to consider regarding Canagey. We also had various programs we wanted expedited and most the projects we wanted delivered, he hasn't delivered yet," Minister Fernando said. "It was based on performance reasons,"he added.
Canagey however has denied accusations of not having performed his duties. In his letter of resignation he explained that the, "Vision for Digital Sri Lanka has been planted. The vision, strategy and roadmaps including identifying and designing the 80 plus projects have already been successfully completed. All these were done within a period of 20 months being in office"
"When I took office in April 2015, there were no roadmaps for 2015 and beyond, ICTA did not have annual reports, financial accounts for the period 2013, 2014 and management accounts for 2015…The organization was left in debt of over Rs 300 million. The project that the entire organisation was carrying out was less than Rs 600 million", he continued. "I will never be part of aiding and abetting any fraud or corruption or delay in any implementation of Digitalisation of Sri Lanka. I have been raised from a child to speak my mind, boldly, fearlessly and honestly which are the very basic principles I live by and the rights that should prevail to me and my other human being. I am not willing to let go of that just because I need to protect my job at ICTA,"wrote the ICTA head as he tendered his resignation just after two years in office.
(Source: Daily News – By Zahrah Imtiaz)