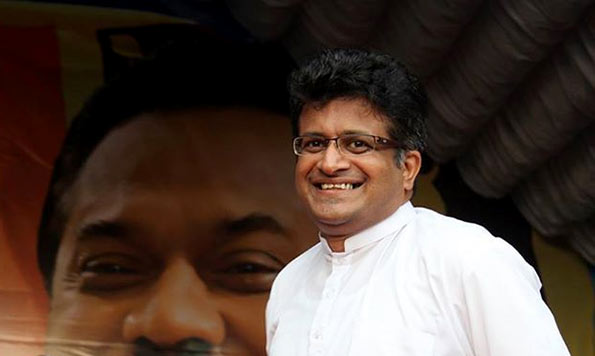 "If Vladimir Putin can become Prime Minister after serving as President of Russia, why not Mahinda Rajapaksa?"
This was the response of Udaya Gammanpila, leader of the Pivithuru Hela Urumaya (PHU), a constituent of the Sri Lanka Freedom Party-led United People's Freedom Alliance (UPFA), to a question why Mr. Rajapaksa chose to enter the electoral fray. He also wondered why a "tiny nation" could not experience what a "superpower" had.
Mr Putin, who is holding the post of President since 2012, occupied that post during 2000-2008 and became Prime Minister during 2008-2012. Mr Rajapaksa, who was President of Sri Lanka during November 2005 to January 2015, also held the post of Prime Minister from April 2004 to November 2005.]
Asserting that Mr. Rajpaksa was not "power hungry," he recalled that the former President had "gracefully" conceded defeat following the Presidential elections in January and "peacefully" handed over the chairmanship of the SLFP to President Maithripala Sirisena within a week of the poll result. Claiming that Mr. Rajapaksa was the only leader who could "unify" the nation, the PHU leader said this was why constituents of the UPFA had invited him to contest the polls.
(The Hindu)